Beef Bull Breeding Soundness Exam clinic scheduled in Gladwin County
Beef producers have the chance to reduce the risk of fertility problems in their herd and optimize their breeding season by attending the BSE clinic hosted at Breault Beef Farm on April 8.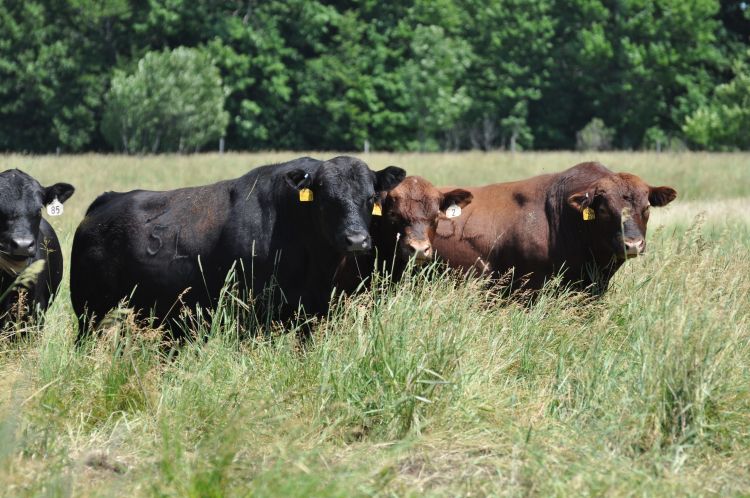 The MSU Extension beef team has once again organized regional Bull Breeding Soundness Exam (BSE) clinics. Last year, the program tested over 300 bulls for 110 different operations. By identifying these potential male fertility problems, producers were able to reduce the risk of a less than an optimum breeding season. The MSU Extension beef team encourages you to have BSE conducted on your breeding bulls every year.
There is a clinic being held in Gladwin County, at the Breault Beef Farm, on Friday, April 8, 2016. The Breault Beef Farm is located at 868 Hoffman Road, Gladwin, MI 48624. The cost is $60 per bull. All clinics start at 9 a.m. In addition, the MSU College of Veterinary Medicine (CVM) regularly schedules in-house appointments for BSEs. To schedule an appointment, contact the MSU CVM Large Animal Clinic at 517-353-9710.
Producers are encouraged to contact Kable Thurlow at the MSU Extension office in Gladwin to reserve a spot for their bulls.
For more information on any of the MSU Extension BSE clinics in Michigan, please contact the Gladwin County MSU Extension office at 989-426-7741, email us at msue.gladwin@county.msu.edu, or stop by the Gladwin County Building Annex, located at 555 West Cedar Avenue, Suite A, Gladwin, Monday through Thursday, 8:30 a.m. to noon and 1 pm to 4:30 p.m.