Being responsive to your child's cues
Understanding your child's cues can help you be responsive to their needs.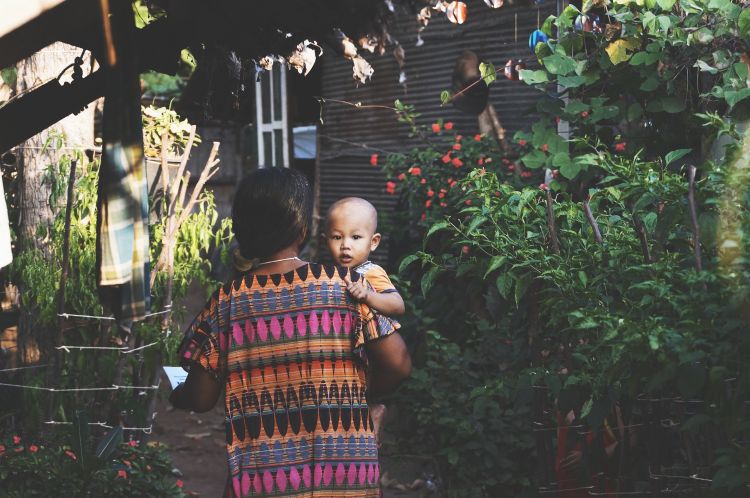 Humans communicate quite a bit without ever speaking. This is called nonverbal communication—gestures, facial expressions or postures that communicate feelings without using any words. If you're speaking to someone and they are turning away from you and looking at their watch, they are communicating they either have to go or they want to stop talking. Without using any words, they can tell us what they need or want.
Babies, toddlers and young children are sending us nonverbal cues all the time. A baby cries when they are hungry or wet because they can't tell you what they need with words. A toddler might grab your hand and lead you to the kitchen to tell you they are hungry or hide behind you at a family reunion to say they are overwhelmed.
When we take the time to pay attention to, recognize and understand a child's point of view, we can help better understand their behaviors. Understanding why a child is doing something makes it easier to react to them in a way that is responsive to their needs.
Michigan State University Extension has the following suggestions for being responsive to your child's cues.
Think about the "why?" When your child does something, take time to think about why they might be doing it. What are they trying to communicate to you? Do they need something from you to meet their needs?
Respond, don't react. Instead of reacting with your own strong emotions when your child does something, take a minute to think about how to respond. You might want to yell when your child draws on the wall with crayons, but if you take a minute to think, you can respond calmly and address their needs.
Make sure your child's needs are met. Sometimes children misbehave or have strong emotional outbursts when their needs aren't met. You can be responsive to your child by making sure they have what they need to be happy and successful. Are they eating enough? Getting enough sleep? Have they gotten enough hugs, kisses and attention?
Be responsive. It's sometimes easy to take a "one-size-fits-all" solution to solving problems with young children. For example, sending a child to time-out anytime they have broken a rule. It is much more effective to respond to your child's specific cues or needs. When your child draws on the wall with crayons, they might be telling you they are bored and need help to release their energy in a productive way. Tailor your response to your child's behaviors to fit their specific needs
When you respond to your child's cues, they feel loved, understood and less frustrated. Tune in to your child's cues, be calm and responsive and you can build a strong and supportive relationship with your child.
For more articles on child development, academic success, parenting and life skill development, please visit the Michigan State University Extension website.
To learn about the positive impact children and families experience due to MSU Extension programs, read our 2017 impact report. Additional impact reports, highlighting even more ways Michigan 4-H and MSU Extension positively impacted individuals and communities in 2017, can be downloaded from the Michigan 4-H website.