Benefits of kid-free vacations
Leaving the kids behind while going on vacation allows you to reconnect and strengthen your romantic relationship, among other benefits.
Family vacations can create memories that last a lifetime. Activities on these types of vacations are typically focused on what the children are interested in such as theme parks, aquariums or lots of beach time. Bedtimes and feeding schedules also play a big part in the planning. Family vacations are truly a wonderful thing to experience that build connections because we know that our time with our kids is limited and valuable.
What about time with our spouse, adult friends or significant other? With no kids? Many adults feel guilty or selfish about leaving their kids behind while they have a wonderful vacation to themselves. However, when we travel with only our adult friends or spouse, it allows us to reconnect. You don't have to worry about when your child will have to eat next, if they have enough sunscreen on or if you will make it back to the room in time for a nap.
With kids, either in the home or on vacation, it can become easy to not give your partner, or the relationship, the time and attention it deserves. Alone time will also help you strengthen your romantic relationship. In 2013, the U.S Travel Association conducted a study of 1,100 adults that revealed those that traveled alone, even occasionally, enjoyed more romance, intimacy and were happier overall.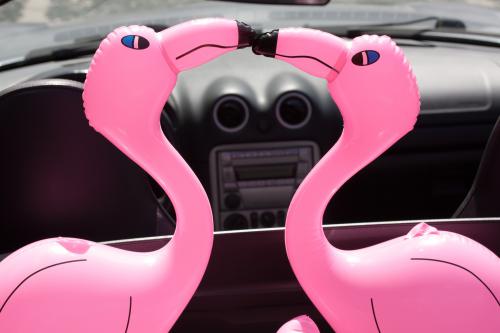 Traveling without young children will also allow you to miss them. There is something very valuable when our hearts grow fonder. Even when we are away for short periods of time we appreciate the part they play in our lives. Typically, parents talk about their kids while on vacation. Adult vacations, for one night to one week or even longer, help us realize how much we love our children and how much our lives have changed since we became a family. You don't have to travel without kids every time, but it does allows you to visit places like museums or wineries, stay out late or simply read your favorite book.
If traveling, even for a weekend, without kids is not possible due to financial reasons, lack of care or logistically possible, Sara Oliveri, a Washington, D.C. based life coach, says there are other ways to a happy union without child-free getaways. Oliveri suggests "making deposits in your partner's emotional bank account" by listening, complimenting, encouraging one another on a regular bases. This can be done from the comfort of your couch after your kids go to bed or a local restaurant.
To learn more about the positive impact children and families experience due to Michigan State University Extension programs, read our 2015 Impact Reports: "Preparing young children for success" and "Preparing the future generation for success." Additional impact reports, highlighting even more ways Michigan 4-H and MSU Extension positively impacted individuals and communities in 2015, can be downloaded from the Michigan 4-H website.