"Best Eats" awards presented to two Arts and Eats eateries
Canal Street Café and Cranes Pie Pantry took home the honors in the first annual Best Eats competition.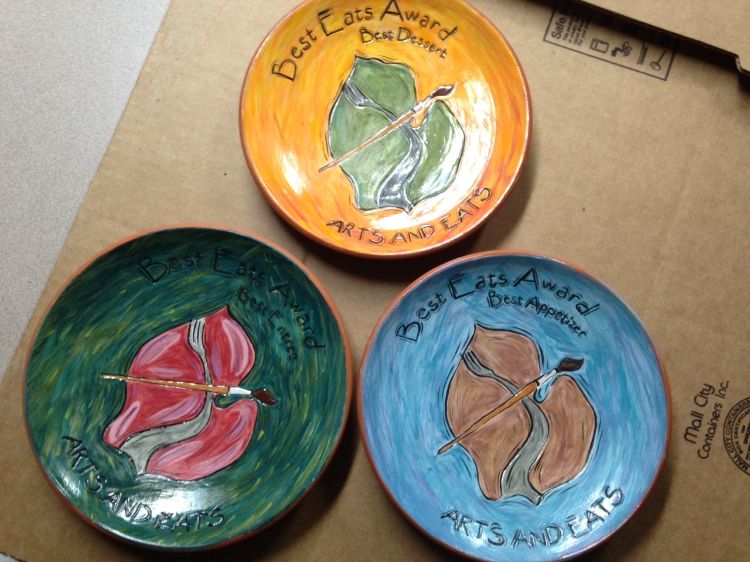 The Arts and Eats Tour draws over 1,000 visitors annually to artist studios, farms, and restaurants that source and serve local foods. Michigan State University Extension has been a long-standing planning partner and sponsor of this October tour of Allegan, Barry, and Kalamazoo Counties' rural backroads.
To spice things up for its fifth year, Arts and Eats introduced the "Best Eats" competition for participating restaurants. Each dish entered into the competition had to prominently feature one or more locally-grown ingredients. Restaurants were encouraged to also incorporate other local products including locally-baked breads, jams, pickles, and more. Four restaurants stepped up to the challenge with mouthwatering entries in three categories:
Appetizer
Roasted Beet Salad from Canal Street Cafe featuring beets from Good News Farms
#7 Soup from Vibrant Grains, an old family recipe featuring local tomatoes, onions, and celery, topped with sour cream and served with Asiago toast
Classic Bruschetta from Seasonal Grille featuring local basil and tomatoes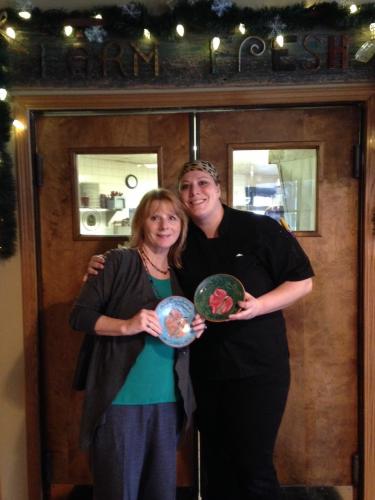 Main dish
Panko Encrusted Eggplant in spicy roasted red pepper marinara from Canal Street Cafe, featuring eggplant from Scott's Farms
Apple Burger from Crane's Pie Pantry made with minced Crane's apples and topped with melted cheese from Evergreen Lane Farm & Creamery on a homemade bun
Baked oatmeal from Vibrant Grains with local peaches or apples baked in, topped with Michigan blueberries
Butternut ravioli topped with a pecan and brown sugar glaze from Seasonal Grille, featuring local butternut squash
Dessert
Caramel Apple Dumpling from Crane's Pie Pantry made with Crane's apples and served with Honey Crisp Gelato by Palazollo's Artisan Gelato in Fennville
Local Dutch apple or peach pie from Vibrant Grains
Mixed blackberry, raspberry, and strawberry short cake from Seasonal Grille featuring local berries
The winners were chosen by public voting on the Arts and Eats website. Canal Street Café in Augusta, MI won in two categories: Best Appetizer and Best Entrée, while Crane's Pie Pantry took home the prize for Best Dessert. In December, the winners were presented with handmade plate trophies by Arts and Eats artist Christyl Burnett of Red Clay Pottery.
The Arts and Eats tour takes place each year during the third weekend of October. For more information about Arts and Eats and other local food programming, connect with your local community food systems educator by visiting www.msue.anr.msu.edu or calling 1-888-678-3464. Michigan State University's Community Food Systems Work Team supports the development of local food systems in Michigan.