Biosecurity: What you can do to help stop the spread of disease
Biosecurity related to 4-H projects is a matter of high priority. Taking simple precautions will protect animals, members and consumers.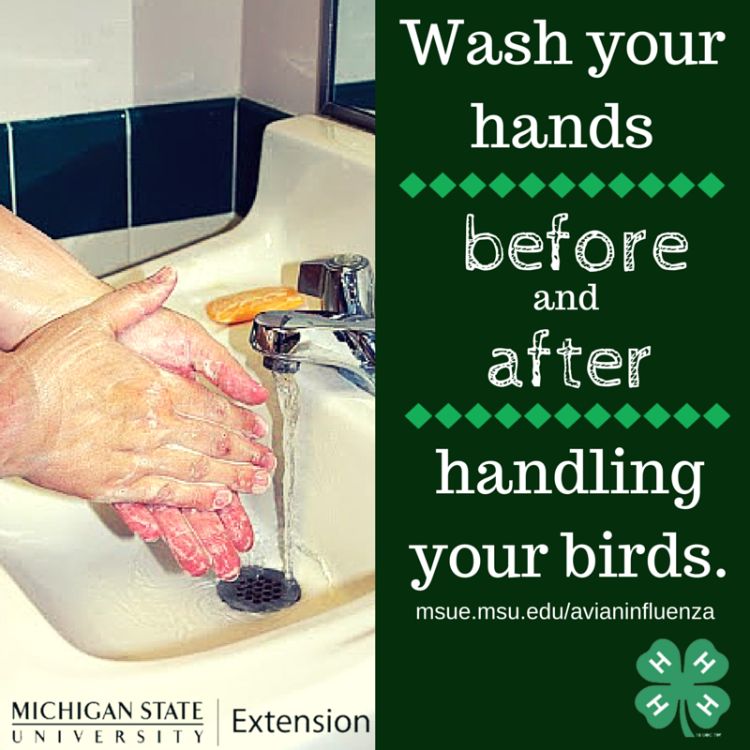 4-H members, volunteers and staff should have an understanding of basic biosecurity procedures to help limit and stop the spread of animal diseases. Follow these simple and effective steps to help protect your animals and other farms. The Michigan Department of Agriculture and Rural Development provided the following tips for practicing biosecurity, regardless of your farm's size and scope.
Keep your distance: It's important to restrict animal access to people, wildlife and other domestic animals that could potentially be carrying disease. In addition, any time new animals are added to a farm, there should always be a period of time in which they are separated from other animals to ensure they are healthy before introducing them to the established animals.
Keep it clean: Both washing your hands, clothes and footwear thoroughly before and after working with animals and regularly cleaning and disinfecting your equipment are essential to the prevention of disease on any farm. Check out Michigan State University Extension 4-H Youth Development's video on how to properly wash your barn equipment.
Don't bring in disease: It's important to think twice before sharing equipment or supplies with neighbors. If you decide to share equipment with others, always clean and disinfect equipment before and after sharing. It's also important to disinfect boots, vehicle and other items after returning from another farm.
Recognize a sick animal: Early detection of unhealthy animals can help prevent the spread of the disease among your animals and in your community. It is always wise to consult with your local, licensed veterinarian.
These easy to follow, everyday practices will help reduce the spread of pathogens among our animal communities and help to keep your 4-H project safe from disease.