Bloom time blueberry meeting, Thursday, May 23, near Fennville, Michigan
Warmer weather will bloom blueberries. Join us for this free meeting on May 23, to learn more about blueberry pollinators and measuring pollinator activity in your fields.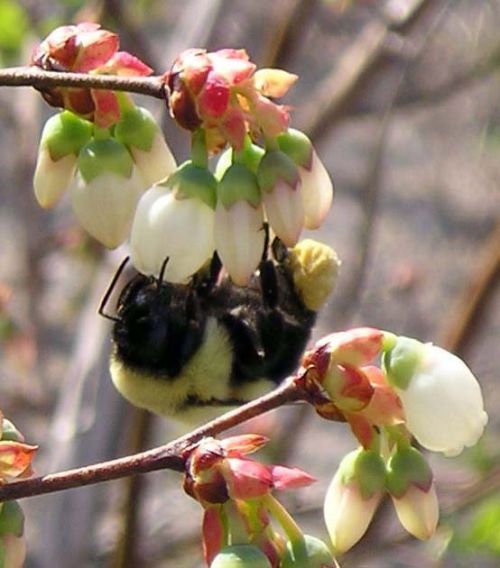 Michigan State University Extension will hold a field workshop on blueberry pollination and other spring issues at the Trevor Nichols Research Center on Thursday, May 23, 2019, from noon to 4 p.m. The meeting will start with lunch in the main conference room and then move for field presentations to the research blueberry planting.
Presentations by MSU researchers and staff include: nematode pests and sampling methods, honey bee colonies and management, wild bees and sampling for effective pollination. Commercial bumble bee suppliers will be demonstrating their colonies. Be prepared for standing outdoors and moving between stations. We will be setup for shade and seating will be available in the field.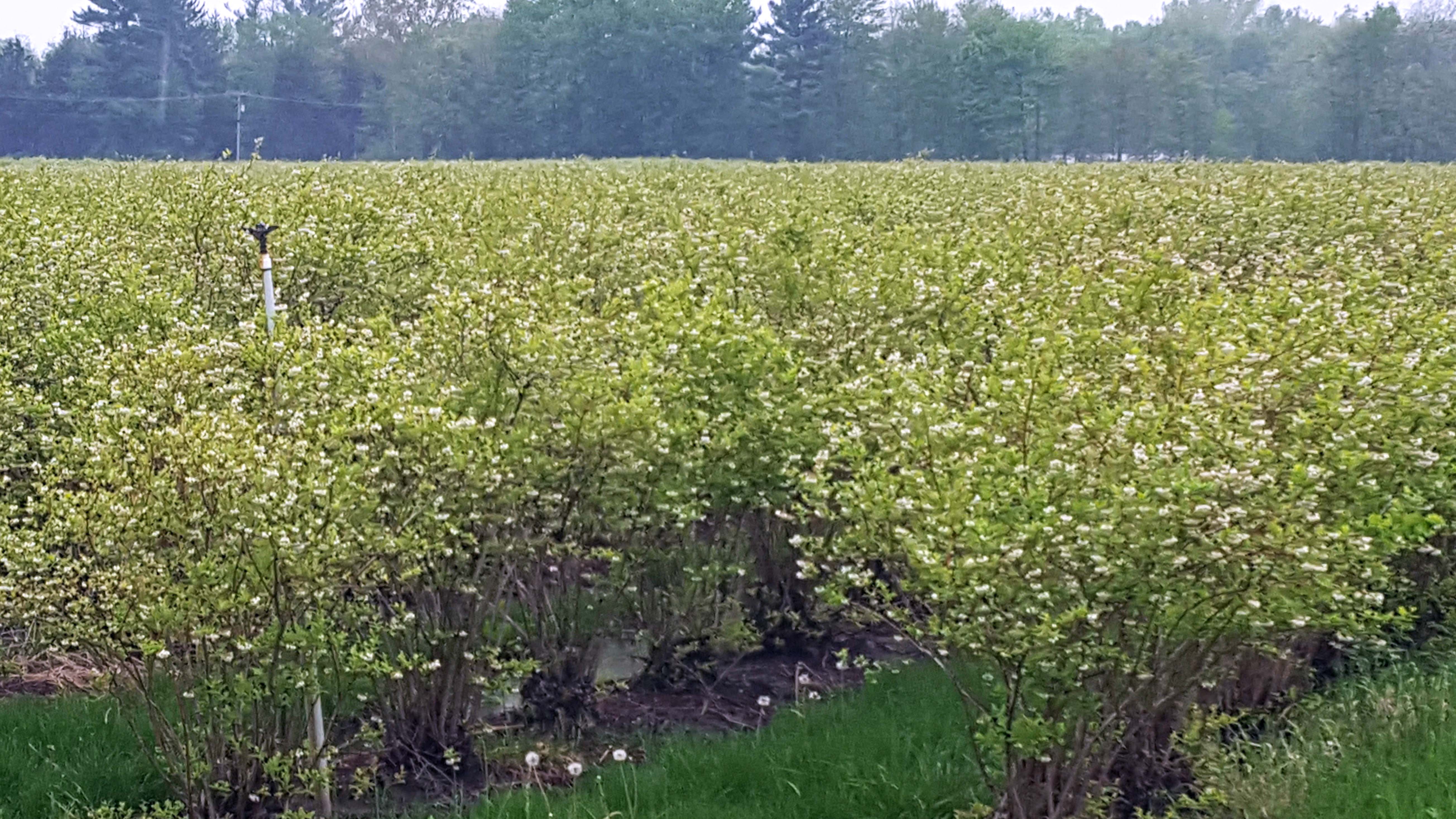 Presentations include:
Marisol Quintanilla – nematode management in blueberries.
Rufus Isaacs –sampling fields for pollination levels.
Kelsey Graham – wild bee population trends and implications for pollination.
Ana Heck – inside a honeybee hive at the planting.
Koppert and Biobest – bumble bees for blueberry pollination.
Tim Miles – blueberry disease management.
There is no cost for this meeting, which is open to all. The Trevor Nichols Research Complex is located at 6237 124th Ave. Fennville, MI 49408. To ensure an accurate lunch count, please pre-register by emailing Mark Longstroth or by calling or emailing Melissa Franklin in the Van Buren County MSU Extension office at (269) 657-8213 ext. 1.
You can also register through MSU's Events Management.