Box tree moth sampling concludes for 2022
For the second straight year, no invasive box tree moth caterpillars or adults were detected in Michigan.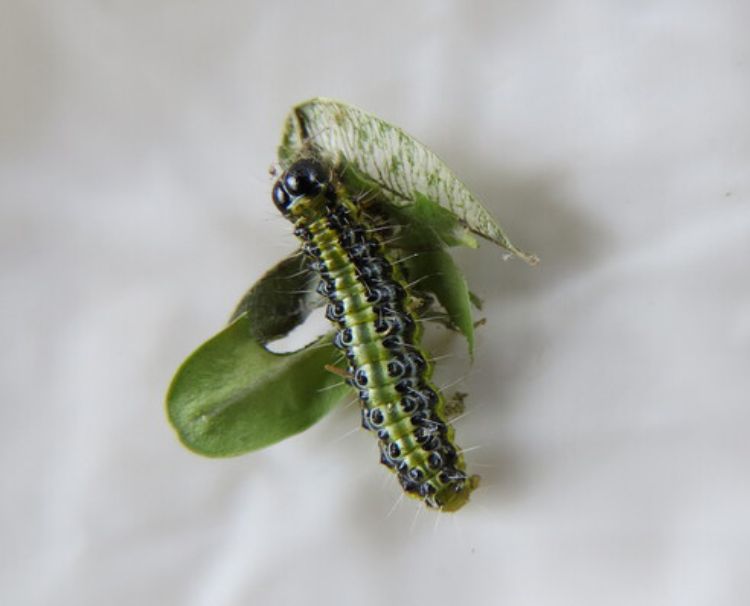 In a world connected by trade and long-distance travel, plants and insects are sometimes accidentally brought with people, plants and cargo to new locations. Michigan residents are familiar with past examples such as the emerald ash borer and the more recent detection of the spotted lanternfly. Not every non-native species that arrives will become established and create nuisance or economic problems. Sometimes, non-native insects are detected at ports of entry or through routine inspection of international commerce and plant stock. This is the pathway that the box tree moth (Photo 1) was first detected in the United States.
Over the previous two summers, Michigan State University Extension (MSU Extension) partnered with the United States Department of Agriculture's Animal Plant and Health Inspection Service (USDA APHIS) to monitor for box tree moth statewide in locations where boxwoods infested or exposed to this insect were planted. As a specialist insect that feeds on the leaves of boxwoods, the box tree moth could have posed a major threat to Michigan's nursery and landscape industry and the health of a common ornamental shrub.
Monitoring efforts in 2022 focused on communities in southeast Michigan with a higher risk for box tree moth infestation. The rapid response to the presence of box tree moth, which included destroying infested boxwoods and sampling for box tree moth adults using bucket traps (Photo 2), has so far been successful in Michigan. No box tree moth adults were found in any box tree moth trap distributed to residents with boxwoods or placed in the at-risk communities.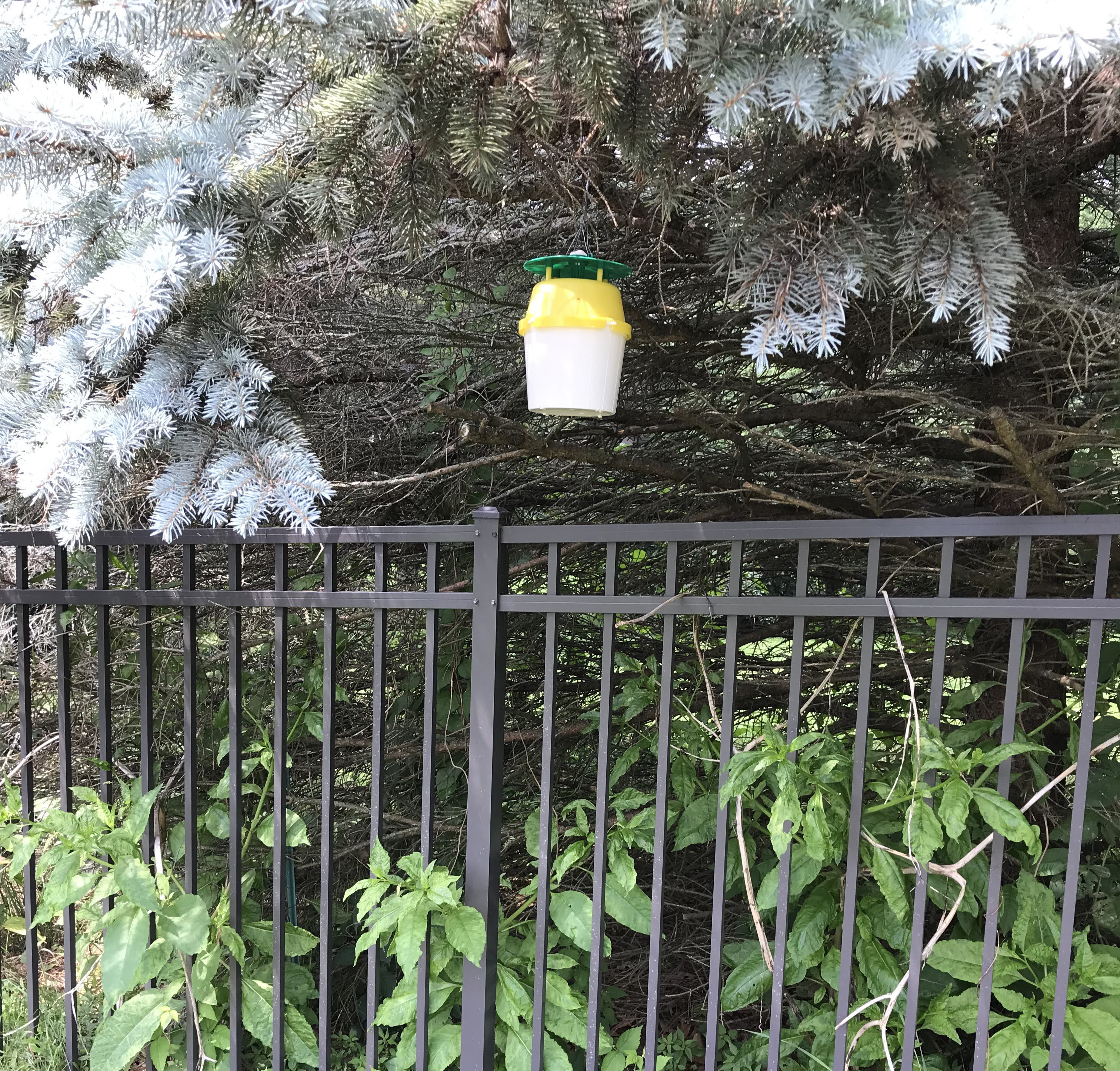 MSU Extension's experience working in Michigan communities and APHIS' regulatory experience made for a successful team that identified the extent to which box tree moth threatened boxwoods. MSU Extension educators quickly developed a plan to monitor for a potential threat to boxwood across a broad area of the Lower Peninsula and one site in the Upper Peninsula. In addition to sampling in communities, MSU Extension educators communicated about the box tree moth and other pests in the landscape at trade shows and industry meetings attended by certified arborists and nursery professionals.
For now, it appears that box tree moth will not become another concern, such as boxwood blight, to boxwood health. While most box tree moth reports in North America remain near the Toronto area, there was one box tree moth report on iNaturalist close to Michigan in Windsor-Essex and box tree moth have been blown across Lake Ontario into New York. Michigan residents and nursery professionals should continue to remain vigilant for unusual insects and symptoms on their boxwoods.
If you suspect there is evidence of box tree moth caterpillars or feeding damage, please report sightings to MDARD's Eyes in the Field.