Branch County Farmers Day 2022 alternative field crops educational session
MSU Extension will be hosting an alternative educational session on Feb. 21, 2022, in light of the recent cancellation of Branch County Farmers Day.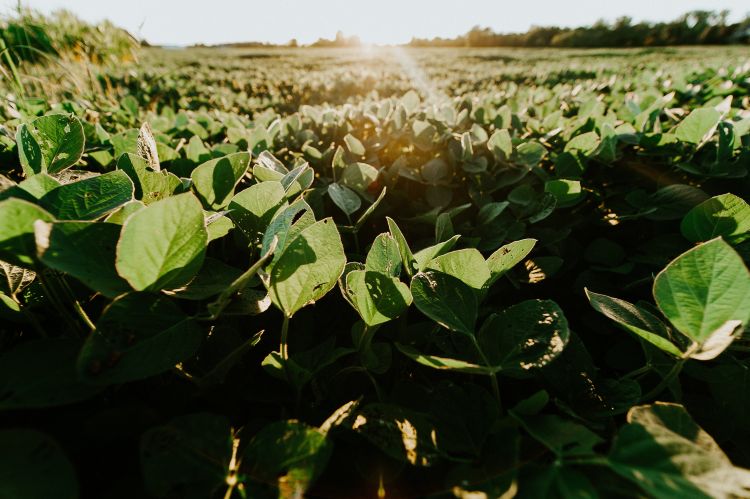 Branch County Farmers Day has been a staple for the agriculture community in Branch County for over 50 years. The event brings farmers, agribusiness vendors and Michigan State University Extension agriculture educators and specialists together for a day of networking, hearing about new agricultural products and services, conversations over a light lunch, and educational opportunities on a wide range of topics.
However, in the past two years, the Branch County Agri-Business Council has had to cancel the event due to concerns and uncertainties related to the COVID-19 pandemic. Although some aspects of the event such as the educational sessions were moved online in 2021, other aspects have suffered, and many members of the agriculture community have not been able to connect with neighbors, businesses and educators the way they otherwise would have.
In light of the recent decision to cancel Branch County Farmers Day for 2022, the MSU Extension field crops team in southwest Michigan has chosen to offer an alternative educational session to farmers and agribusiness representatives that will help fill the void that COVID-19-related cancellations have created. On Presidents Day, Feb. 21, 2022—the day when Farmers Day has traditionally been held—the field crops session that would have been offered at Farmers Day will be offered from 8 a.m. to 12 p.m. at the Dearth Community Center, 262 S Sprague St, Coldwater, MI 49036.
Register for the Branch County Farmers Day 2022 Field Crops Educational Sessions
Schedule
Time

Topic

Speaker

8:00 a.m.

Check-in and light breakfast

8:30 a.m.

Tar Spot in Corn and Other Diseases Impacting Field Crops in South-Central Michigan

Marty Chilvers, MSU Extension field crops pathologist

9:30 a.m.

Managing Marestail, Waterhemp, and Other Troublesome Weeds in South-Central Michigan

Bruce MacKellar, MSU Extension field crops educator

10:00 a.m.

Break

10:15 a.m.

Updated Insect Management Guide and Upcoming Pest Management Educational Programs

Bruce MacKellar, MSU Extension field crops educator

10:30 a.m.

Soybean Inoculation and Other Soybean On-Farm Research Results in South-Central Michigan

Eric Anderson, MSU Extension field crops educator

11:15 a.m.

Safe and Effective Chemigation Considerations

Lyndon Kelley, MSU and Purdue irrigation educator

11:45 a.m.

Credits, Evaluation and Adjourn
Credits
3 pesticide applicator recertification (RUP) credits
3 CEUs for Certified Crop Advisors (SW0.5, PM2, CM0.5)
Cost
Due to the generous support of several local agribusinesses, we are able to rent the Dearth facility and offer this program at no cost to attendees. Please thank the following sponsors the next time you have need to visit their businesses:
Ceres Solutions, Coldwater, Michigan
Dove Ag Services, Inc., Union City, Michigan
Nutrien Ag Solutions, Mendon, Michigan
The Andersons Farm Center, Litchfield, Michigan
Nutrien Ag Solutions, Reading, Michigan
Registration
To help with logistics planning for the meeting and avoid a lengthy check-in process that morning, attendees are strongly encouraged to pre-register online for the event. Those without computer access can call the Branch County MSU Extension office at 517-279-4311 ext. 0 for assistance. We can also accommodate walk-in registrations, but please arrive closer to 8 a.m. to allow sufficient time to get through the lines.
Register for the Branch County Farmers Day 2022 Field Crops Educational Sessions
Pesticide applicator testing
As COVID-19 has impacted many aspects of how the agricultural community operates, it has also brought changes to how the Michigan Department of Agriculture and Rural Development (MDARD) handles pesticide registrations. Most private and commercial applicators are encouraged to either maintain certification through earning continuing education credits (RUP credits) or utilize computer-based testing to take exams. Comparatively, few opportunities exist to conduct in-person testing, and these events—which offer testing for the core exam and standards only, not commercial categories—must now be coupled with a pre-test training program.
We have coordinated with MDARD and MSU's integrated pest management (IPM) academic specialist to be able to offer one such in-person event concurrently with the Branch County Farmers Day Field Crops Session at the Dearth Center. These events are being held simultaneously but completely separately. If you are interested in learning more about the pesticide training and testing session being offered on Feb. 21, visit the MDARD In-Person Core Testing and Core Review registration website. Separate fees and registration are required for that event.
For more information, contact the Branch County MSU Extension office at msue.branch@county.msu.edu or 517-279-4311 ext. 0.