Breakfast on the Farm organizers are seeking 2018 host farms
Want to join the effort to increase transparency in agriculture? Michigan State University Extension is looking for farm families who are interested in hosting a Breakfast on the Farm event next year.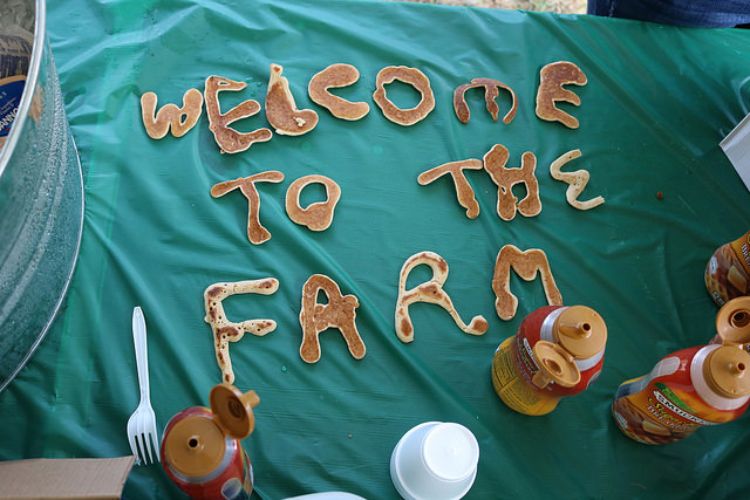 Breakfast on the Farm is a program that strives to provide a modern agriculture experience for the general public. Since 2009, 38 Michigan farm families have joined MSU Extension and opened their doors to over 85,000 visitors. Breakfast on the Farm events include a farm-cooked breakfast followed by a self-guided tour of the farm. Past events have been held on dairy, beef, potato, apple and field crop farms. The events are free to the public thanks to generous support from local and statewide sponsors.
With fewer than 2% of the U.S. population directly involved in agriculture, increasing transparency in modern food production is important to help bridge the gap between farmers and the non-farm public. These on-farm events do this by showcasing how farmers take care of their animals, how they protect the environment and how they produce safe, wholesome and nutritious food for Michigan residents and beyond.
Breakfast on the Farm is guided by a statewide advisory council that is instrumental in selecting host farms and overseeing the program in general. The council encourages any farm family that has a desire to open their doors to the public to consider becoming a host farm. The application process is simple and interested individuals will receive guidance from MSU Extension staff throughout the application and planning process.
For information on hosting an event, interested parties are encouraged to visit the program's website at www.breakfastonthefarm.com and to contact either Ashley Kuschel, BOTF program coordinator at 586-469-7616 or Mary Dunckel, agriculture literacy educator at 989-354-9875 by December 4th. We hope you will consider helping us put a face on modern farming by hosting a Breakfast on the Farm event.