Brian Johnson named associate director of Michigan State University Extension's children and youth initiatives
Johnson to provide leadership in reaching underserved populations and expanding programs.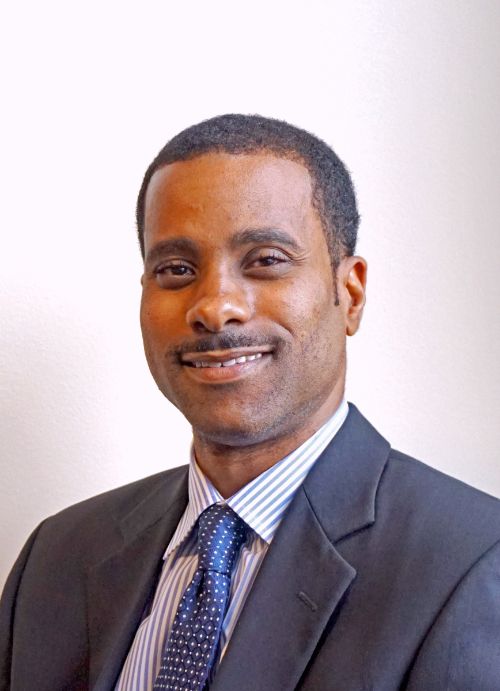 Michigan State University Extension has selected Brian Johnson, Ph.D., J.D., as the associate director of the MSU Extension Children and Youth Institute (CYI). The unit focuses on MSU Extension's programming for young people ages 0 to 19, including Michigan 4-H.
Johnson was chosen for the position after a search and selection process that highlighted his leadership in diversity, equity and inclusion practices and approaches. Erica Tobe, director of CYI, said Johnson's experiences and expertise made him an ideal candidate for the position, which was recently created to focus on underserved populations in urban areas and expanding new and innovative programming models.
"We are thrilled to have Dr. Johnson join our team and provide leadership in critical areas," said Tobe. "Expanding and growing our diversity, equity and inclusion efforts, strengthening children and youth programming in urban centers and helping to develop and adopt new program delivery models will help MSU Extension to reach more children and youth in improved ways."
Since 2018, Johnson has been an assistant professor with the Department of Human Development and Family Studies in the MSU College of Social Science. He has also taught graduate and undergraduate courses at Grand Valley State University and the University of Michigan – Flint, with more than ten years of experience in higher education instruction and administration. Johnson is also a certified elementary teacher and has taught in numerous K–12 settings and served in administrative roles in a variety of K–16 pipeline programs. Also a licensed attorney, he earned his J.D. from Western Michigan University – Cooley Law School and has a scholarly focus on the constitutionality of laws and policies that affect youth, college-age populations and families, as well as perceptions of the justice system across the lifespan.
"Helping communities is the hallmark of what we do at MSU Extension and Dr. Johnson's leadership and experience in program development, mentoring and education at all levels will help us to reach new youth communities and bring new resources to those we already serve," said Jeff Dwyer, director of MSU Extension. "We're grateful to have his expertise on the team."
Johnson will begin his new role on February 1 and work alongside Tobe and Jacob DeDecker, who also serves as CYI associate director and Michigan 4-H Youth Development state leader.