Bringing home the bacon: Celebrating National Pork Month
October is the perfect time to bring home the bacon, ham, tenderloin and all the other delicious cuts to celebrate National Pork Month!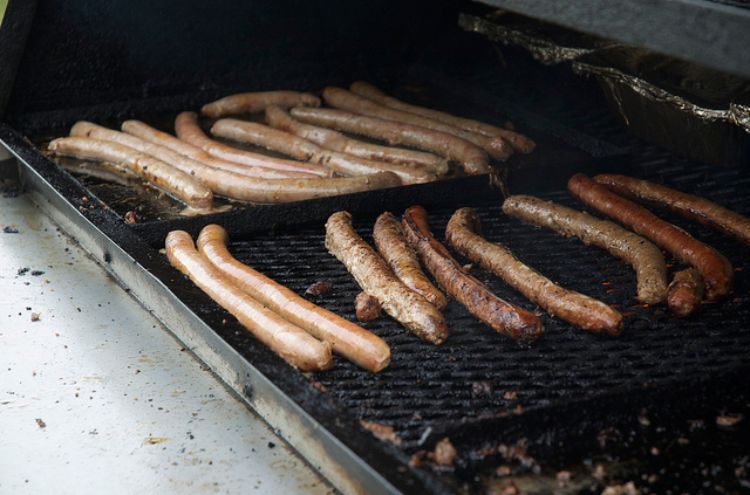 October is National Pork Month: is there a better way to celebrate than by enjoying your favorite, wholesome pork foods now and all year round? Though summer has given way to fall, there is still plenty of time for tailgates and fall cookouts to feast on sausages, ham or add bacon to any sandwich. Don't forget about those pork loins or chops that will warm up the house and smell amazing on a cool fall evening.
Pork is an excellent source of several vitamins and minerals, including thiamin, riboflavin, vitamin B-6, niacin and phosphorus. Vitamin B-6, niacin and thiamin are important for metabolism; phosphorus strengthens bones; and riboflavin plays an important role in energy release. Pork is an excellent source of lean protein to power muscles and to help maintain a healthy, active lifestyle. Zinc and potassium, two important minerals for a strong immune system and to maintain normal blood pressure, round out the essential nutrients found in a three-ounce serving of pork. Pork is a nutritious, delicious, power-packed food!
Michigan is one of the top pork producing states, ranking 13th in the country. There are 10,800 jobs related to the 2-2.5 million hogs marketed each year. With more than 2,600 producers in the state, the pork industry annually contributes more than $560 million dollars to the Michigan economy. Pork exports account for a large portion of the economic impact in Michigan, generating an additional 700 jobs and $50 million of personal income for the producers. Mexico, Japan and China/Hong Kong are the top three export markets for pork produced in the US.
Youth are active members of Michigan pork production through the 4-H swine project. More than 6,500 hard-working youth participate in this 4-H project area. Each individual must practice the art of animal evaluation to select the finest hogs; raise, feed, and care for these pigs; and finally display their efforts at a county fair or compete against youth from all across the state in events like the Michigan Livestock Expo. As exciting and fun as fair is, the swine project is about so much more than simply raising and showing animals. This project, like all 4-H programs, builds important life skills such as respect, discipline, communication, teamwork, confidence and accountability. These skills, and countless others, are developed through 4-H to help youth grow into self-assured, productive adults. Additionally, youth learn firsthand what it means to raise and care for animals that become part of the food supply to provide a delicious, wholesome and safe food product for their families, neighbors and the world.
Another fantastic opportunity to learn more about the swine 4-H program is to attend the 4-H Beef, Sheep and Swine Teen and Adult Leaders Workshop, held at the Kettunen Center every February. Teen and adults leaders gather for a weekend of hands-on learning presented by Michigan State University Extension, professionals in the livestock industry, veterinarians from the College of Veterinary Medicine and faculty from the Department of Animal Science. Look for more information in December on how to join this weekend of education, fellowship and fun!
Enjoy the rest of National Pork Month but remember, every month is a wonderful time to bring home the bacon and all your other favorite pork products!