Brown marmorated stink bugs increasing in grapes
Be on the lookout for brown marmorated stink bugs in vineyards, especially as annual crops begin to dry down before harvest.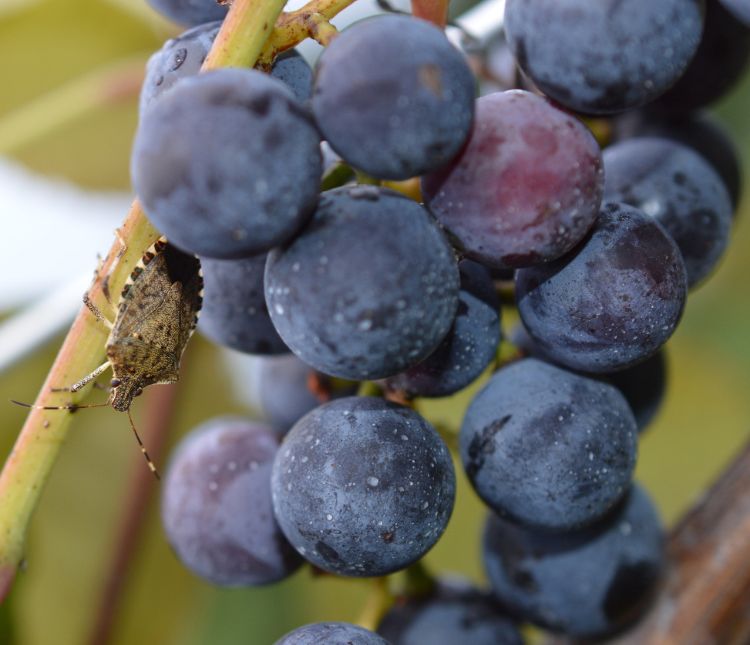 We are catching more brown marmorated stink bugs in traps and seeing more scouting vineyards. So far, we have seen no signs of feeding. Growers and scouts should be looking for this pest and checking berries for puncture wounds with discoloration, or berries that are shriveled until harvest.
Damage to berries can result in botrytis and sour rot infections that spread in damaged wine grape clusters. You can expect brown marmorated stink bug numbers in vineyards to increase as the annual crops and vegetation they are feeding on now dries down.
Brown marmorated stink bugs overwinter as adults. These adults will move to perennial fruits (both cultivated and wild) and continue to feed as long as possible before seeking shelter for the winter.
The pictures accompanying this article were taken early September 2017 and show brown marmorated stink bug adults and nymphs, adults feeding and feeding injury in grapes. Insecticides with good contact activity and short pre-harvest intervals are the best option if control is needed.
For more information, visit the Michigan State University Brown Marmorated Stink Bug website.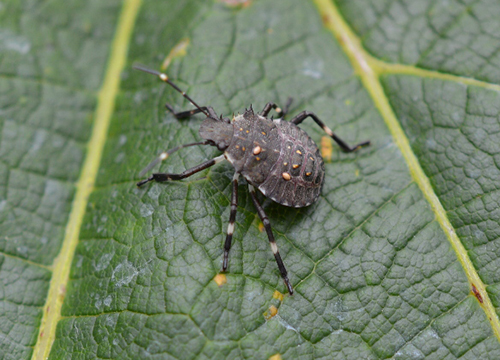 Brown marmorated stink bug nymph on Concord.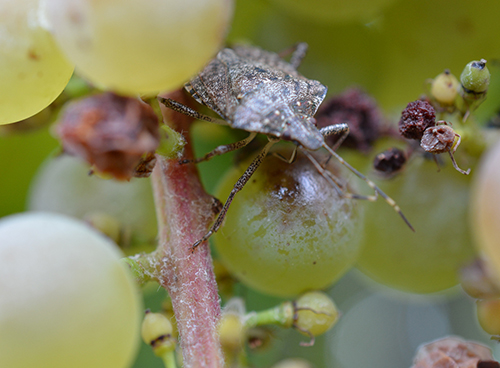 Brown marmorated stink bug feeding on Aurore grape berry.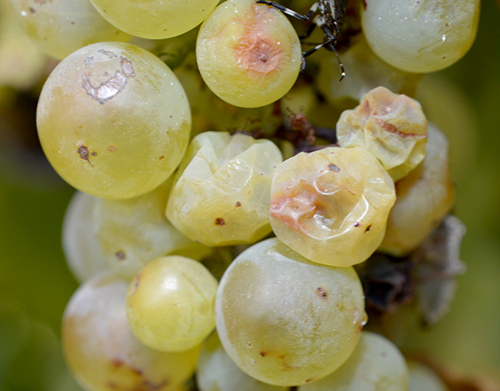 Brown marmorated stink bugs shriveled this Aurore berry.