Brownies: A healthy treat?!
A healthy brownie recipe using beans as a key ingredient.
Black beans are low in fat and contain no cholesterol, yet they are a rich protein source. Additionally, beans are an excellent source of fiber, which helps lower cholesterol and are a heart friendly food. Black beans contain a variety of vitamins and minerals as well.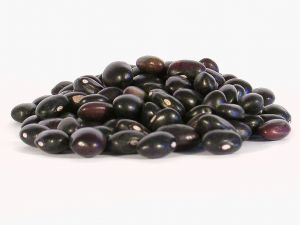 Michigan State University Extension says that beans can fall into two food group categories: Protein and vegetable. A half-cup serving of black beans is equivalent to eating two ounces of protein and a half-cup serving is equal to one vegetable serving. Beans work a double duty, all to our benefit.
In addition beans are available frozen, dry and canned. When choosing canned beans make sure that they are low in salt and sodium.
So if you're a self-confessed foodie like me, who is health conscious and wants to justify why having a treat every now and then can't hurt, then you are going to love this simple and easy recipe for chocolate fudge brownies:
Ingredients:
1 - 8oz can of black beans
1 - Package of Duncan Hines Chewy Fudge brownie mix
Directions:
· Using a blender puree the can of black beans. Do not drain the beans.
· Combine the brownie mix and the beans to form a batter.
· Bake according to the package directions.
· Let cool, eat and enjoy.
The beans eliminate the need for oil, water and eggs that the recipe would normally call for and provide a delicious and moist brownie.