Build up your school garden's soil health using compost
Follow these tips for creating, purchasing and using compost.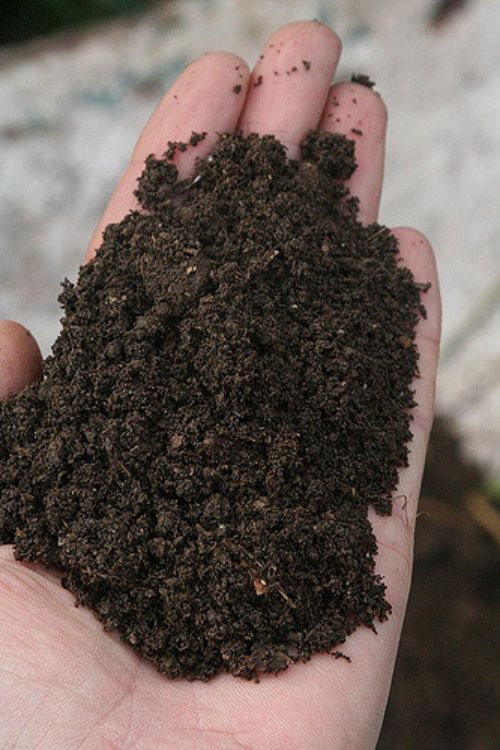 Spring's arrival has school gardeners itching to get started on their gardens, if they haven't already done so. One method for waking up the garden is the state of your soil fertility. This is a complex topic, with many different factors. For existing gardens, soil fertility can be decreased depending on how long you have been gardening in the same bed, or if you grew a crop that requires many nutrients.
To determine your soil fertility, it is recommended to do a soil test. Michigan State University (MSU) Extension offers soil test kits for sale or you can research other soil testing options on your own. Ensuring that the soil is fertile is essential for new school gardens. For both new or existing school gardens, MSU Extension recommends using compost as an amendment to increase your soil fertility. The USDA approves the use of compost in school gardens as an amendment, so long as you follow certain precautions. Here are a few food safety considerations to keep in mind when using or making compost:
For purchasing:
If possible, avoid the use of composted manure as it increases the likelihood of spreading pathogens. If your school garden has limited options, consider purchasing traceable commercially prepared composted manure.
For on-site composting:
Only add plant products such as vegetable and fruit waste from cafeteria food production.
It is not recommended to compost plate waste or vegetable and fruit scraps from student or staff lunches.
Do not use animal products or animal waste.
Wear gloves when handling compost material.
For school gardens that are not composting, you may be interested in learning more about locally produced commercial compost for purchase. Fortunately, Michigan has many locally based composting companies. Here are a few farms in Michigan that sell reputable, commercially produced compost. This list is not all-inclusive as there are many more trustworthy compost producers across the state.
McKay's Compost is located in Swartz Creek, west of Flint. McKay's sells compost for a variety of uses, including bulk compost, garden mix, topsoil and bagged compost. They have a history of providing compost to school gardens in the Flint area. McKay's website features a compost calculator, which can help you figure out what amount of compost to purchase.
Tuthill Farms & Composting, Inc. is located in South Lyon, between Ann Arbor and Brighton. Tuthill sells compost, topsoil and wood mulch. They offer both bulk and bagged purchases of their products. Their website also features some useful information on how to compost on a backyard scale.
Morgan Composting, Inc is located in Sears, west of Clare. In addition to their production site, they work with a number of retailers to sell their products throughout the state. They have a search function on their website to determine the location of the retailer closest to you. Morgan Composting produces Dairy Doo, which many gardeners are familiar with. They have a wide variety of soil fertility products available for purchase, including customized compost blends designed for vegetable production.
If composting is a subject that interests you, MSU Extension has a series of articles available online covering the topic of soils and composting. The articles offer insight into the topic and announce further education opportunities.
MSU Extension promotes school gardens as a way to engage with soil health and education.