Building a foundation for school success in young children – Part 5: Self-control
Learn how self-control can help your child be successful when they are ready for school.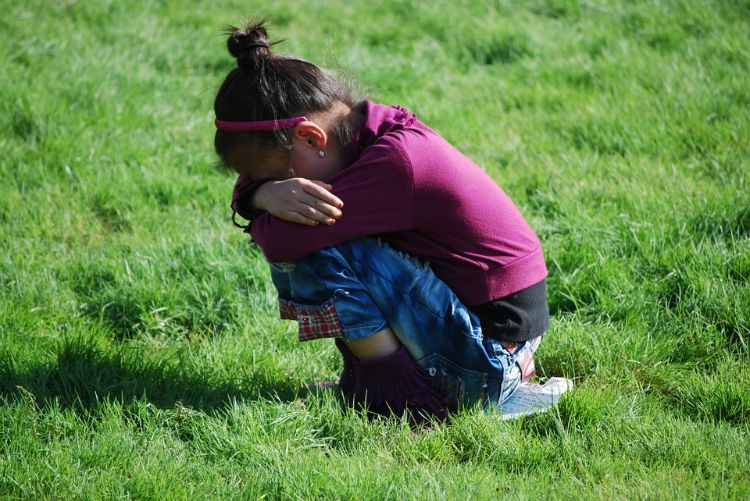 Pam Schiller's book, "Seven Skills for School Success," outlines seven skills that will help parents and early childhood providers build a strong foundation in young children for future success in school. These skills are based on research that shows social and emotional intelligence are critical skills to develop in young children in order to lay the foundation of later success in school and life.
Research has defined seven key elements that help a child be ready to learn that include confidence, curiosity, intentionality, self-control, relatedness, capacity to communicate and cooperativeness. This fifth article in the series will focus on self-control.
Being able to control your own thoughts, actions and responses to emotions is called self-control. Young children are in the process of learning how to control their bodies, actions, thoughts and emotions. We need to help children learn self-control by setting reasonable limits and enforcing those limits consistently.
Helping children learn self-control can be very taxing on parents and caregivers, especially when children are pushing the limits. However, making sure limits are consistently enforced helps young children learn about boundaries and helps them learn how to react to situations, express emotions in healthy ways and, ultimately, learn self-control.
Schiller suggests several ways adults can help children build intentionality:
Model self-control. Show children how you calm down when you are angry or sad (taking deep breaths, etc.), talk about your emotions when you are happy, mad or sad, and talk about how you calm yourself down when stress is high.
Show children how they can calm down when they are upset (counting to 10, taking deep breaths, etc.), but let them choose what they would like to try.
Read books that show characters using self-control, such as:
"The Way I Feel" by Janan Cain
"Where the Wild Things Are" by Maurice Sendak
"Feelings" by Aliki
"Noisy Nora" by Rosemary Wells
Make sure the environment is inviting to children. When children are overwhelmed or uncomfortable, it can be hard for them to keep themselves in control.
Take time out of each day to help children relax and calm down. Think about playing calming music after being active, teach them how to take deep breaths, or just sit quietly for a few moments.
Make sure rules are clear and specific. Include children in making rules. Try not to have too many rules for children to follow and make sure they are reinforced consistently.
Provide opportunities for children to practice patience in a safe and encouraging way.
Help children identify and name their feelings. Talk about what they can do when they feel upset, sad, happy or excited.
Acknowledge children when you see them using self-control.
Helping encourage your child's self-control will help them learn how to respond and control their emotions and actions. For more in-depth ideas on how to build self-control in young children, take a look at the "Seven Skills for School Success" by Pam Schiller. For more ideas about activities and articles on child development, academic success, parenting and life skill development, please visit the Michigan State University Extension website.
Other articles in this series: