Building a foundation for school success in young children – Part 8: Cooperativeness
Learn how cooperativeness can help your child be successful when they are ready for school.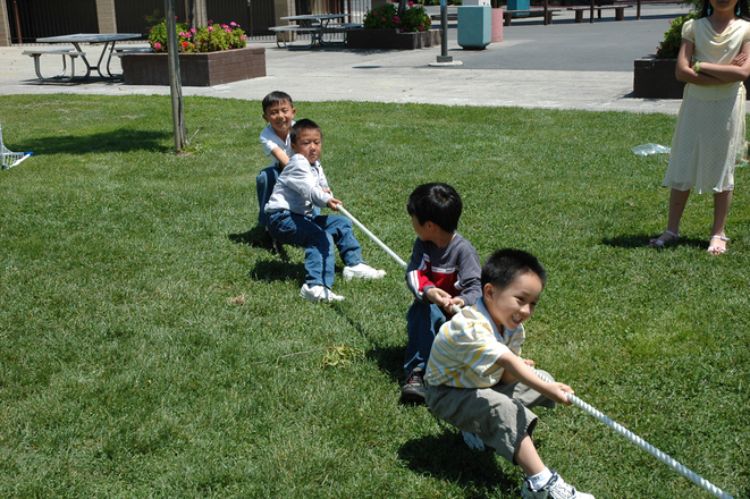 Pam Schiller's book, "Seven Skills for School Success," outlines seven skills that will help parents and early childhood providers build a strong foundation in young children for future success in school. These skills are based on research that shows that social and emotional intelligence are critical skills to develop in young children in order to lay the foundation of later success in school and life. Research has defined seven key elements that help a child be ready to learn that include confidence, curiosity, intentionality, self-control, relatedness, capacity to communicate and cooperativeness. This eighth article in this series will focus on cooperativeness.
In today's world, children will have to be part of a group at some point. They will need to know how to work with others for a common goal. They may potentially lead others in a group. It is important children know and understand how to work within a group and how they work within the larger world. Helping children learn about cooperativeness will help them understand how they fit into the world, how to work with others in a group and lay the groundwork for being able to work within society.
Schiller suggests several ways adults can help children learn to cooperate:
Be a good example! Show how you cooperate with others in your life. Talk about teams you may be on at work and how you all work together to get things done.
Allow children to play with others. This helps them learn cooperation skills in a hands-on way as they interact with other children.
Read books that show how to cooperate, such as:
"Stone Soup" by Heather Forest
"Swimmy" by Leo Lionni
"The Little Red Hen" (multiple versions)
Participate in group projects or events such as community service projects or school projects.
Play games that involve cooperation, sharing or turn-taking.
By learning cooperativeness, children will be able to better work with others and have an understanding of how they fit in the world. For more in-depth ideas on how to help young children relate to others, take a look at the "Seven Skills for School Success" by Pam Schiller. For more ideas about activities and articles on child development, academic success, parenting and life skill development, please visit the Michigan State University Extension website.
Other articles in this series: