Building self-esteem in your young child
The process begins in the crib; young children develop self-esteem by succeeding. As a parent you must expose your young child to challenges.
October 2, 2014 - Author: Monica Thompson, Michigan State University Extension
Updated from an original article written by earlychildhood@anr.msu.edu..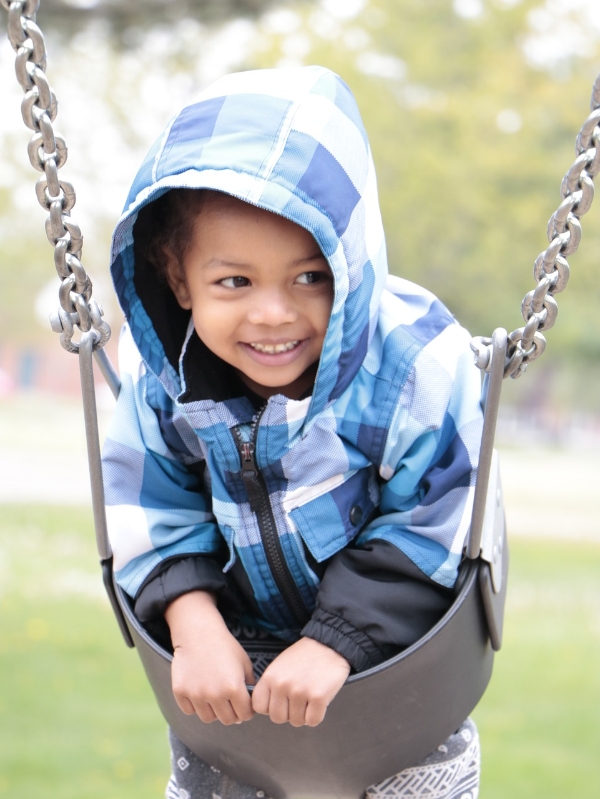 One of the ways a young child develops self-esteem is by succeeding. This process starts in the crib with their very first attempts to communicate and use their body. If they achieve their goals and receive approval, they will soon begin to feel good about themselves and excited about taking on new and bigger challenges. If your young child is prevented from succeeding and their efforts are ignored, they will eventually become discouraged. If this happens your young child may quit trying new things. They may even become withdrawn, angry or frustrated.
As parents you must try to expose your young child to challenges that will help them discover their abilities in order to achieve success, while simultaneously preventing them from encountering obstacles or task likely to lead to frustrations and defeats. Michigan State University Extension recommends signing up your children who are age 5-8 to participate in Cloverbuds through your local 4-H club they can begin to develop necessary skills such as participation, learning and teamwork -- not competition.
Limiting your child's frustrations and defeats does not mean doing their work for them or keeping them from tasks that you know will challenge them. Successes are meaningless if they do not involve a certain amount of work and struggle. Too much frustration in the face of challenges that are really beyond your child's current abilities can be self-defeating and lead to them to develop a negative self-image. An important key is to moderate the challenges so they're within your child's reach, while allowing them to stretch a bit.
MSU Extension recommends:
Have toys available for your young children that are appropriate for their age level; not too basic for them and not too difficult.
Find a variety of playmates, some older and some younger. Allow your child to help you around the house completing chores but don't expect more of them than they can realistically perform.
According to University of Delaware Cooperative Extension, parents must feel secure and good about themselves before they can help their children reach this goal. Parents with high self-esteem are most successful in creating homes where communication and family routines help children feel loved and important for their own special talents and qualities. As parents you must make sure your self-worth and feelings are in tack so you can build these skills in your child. For additional ways to foster healthy self-esteem in your young child, visit eXtension.