Building skills through health camp experience: Challenge U 4-H FunFest
Interested in getting youth involved in healthy activities that build skills in the healthy living area? Check out the Challenge U 4-H Fun Fest March 17-18- 2018.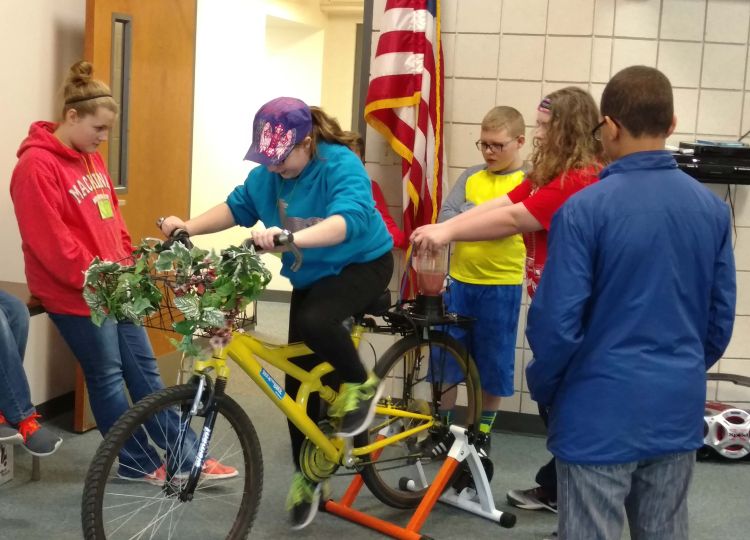 Michigan 4-H plans youth programs all year that help youth and adults build skills in many different project areas. Youth and adults interested in anything from animals, science, leadership or health have lots of opportunities to learn through an overnight experience at the Kettunen Center, the 4-H training facility in Tustin, Michigan.
An upcoming training taking place soon at the Kettunen Center is the Challenge U 4-H Funfest on March 17-18, 2018. This camp brings youth from all over the state together to learn new skills related to being healthy. Adults attend as chaperones and Michigan State University Extension staff teach fun, hands-on sessions. Youth have the option to pick sessions and are also given free time to explore the great outdoors.
Challenge U 4-H Funfest is open to youth 9 to 13 years old. Registration deadline is Friday, March 2. Cost for 4-H members to attend is $70 and non-4-H members is $90. Scholarships are available in many counties, so contact your local 4-H program coordinator if you are interested in attending. Register online at Challenge U 4-H Funfest.
Other health camp experiences being planned is the Health and Food Science Camp Aug. 1-3, 2018, at MSU. There are also some great healthy living sessions being offered at 4-H Exploration Days June 20-22, 2018, at MSU. Michigan 4-H Youth Programs have lots to offer youth in Michigan all year round.
To learn more about other fun, hands-on programs offered through Michigan 4-H, visit the Michigan 4-H Youth Development website or contact your local MSU Extension office.