Business Entrepreneurship Education (B.E.E.) Camp was all the buzz!
Youth entrepreneurs gained skills at the first Business Entrepreneurship Education (B.E.E.) Camp held June 2016 in Tawas City, Michigan.
July 13, 2016 - Author: Thomas Long, Michigan State University Extension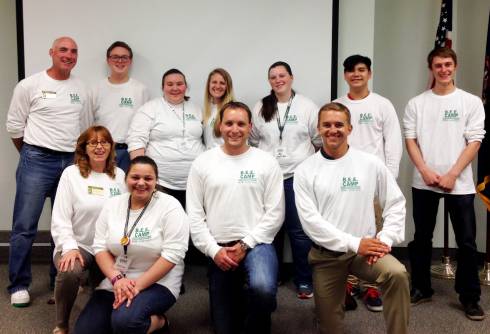 Michigan State University Extension brought together local business leaders and young people to learn about business practices, how to identify their ideas and develop entrepreneurial skills. This two-day camp, located in Tawas City, Michigan, was called Business Entrepreneurship Education (B.E.E.) Camp, and was a huge success.
One camper expressed, "I now want to pursue my ideas and try to make something out of them," which was one of the goals of the camp and was highlighted by the team from Incuba8, an innovation and design consultancy located in Midland, Michigan. Caryn and Katryn, co-founders of Incuba8, worked with students to craft their ideas before getting feedback from community leaders.
"The students at this camp were able to wrap their minds around a large problem and come up with solutions to help their community. We are delighted to see some of the students follow up with us and further pursue the ideas they began to explore," said the Incuba8 co-founders.
Ideas generated from these bright minds included healthy food trucks, a depression management app and neuroscience headgear. Awards were given for greatest local impact and those most "ready to go."
The participants formed groups and used a business plan to present their ideas to a panel of judges. The five judges, selected from the local area, gave meaningful and guided feedback to all the presenters. Many of the judges were impressed with the youth and their drive to benefit the community and tackle some tough issues.
In addition, the camp was designed to have experts in the community present on various topics while the participants visited their establishments. During these tours to the local establishments, the owners covered many business-related aspects including financing, owning and running a business. The campers also learned about the aspects of taking over an existing business.
"I will now be equipped with the tools necessary to create [or take over] my own business," expressed one of the students in their evaluation.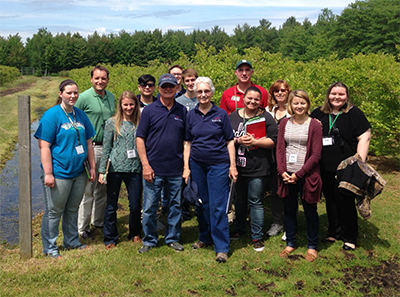 A third component of this camp was to allow youth to network with the business leaders in their community. Some leaders gave insight into what is expected when attending college, while others gave tips on "soft skills" and personal finance. Many campers felt they gained valuable knowledge about business and were able to ask questions and bounce ideas off these experts. Students were also shown where they can find support.
"I learned networking a lot. I didn't realize how much this helps!" was expressed by many of the student participants.
This first year, the group was small, which allowed the participants greater access to the expert's time and insight. Those experts that volunteered their time and efforts to make this camp a wonderful success cannot be thanked enough. In addition, there were those that donated funds or sponsored students for the camp. Some of those included rotary clubs, county Economic Development Corporations (EDC), Rainbow Restaurant, Hsing Gardens, Huron Bank, Village Chocolatier, Czaika Blueberry Farm and other local businesses. It is amazing to see a community investing in the future and supporting young entrepreneurs. It makes good business sense, now and for the future.
Visit Business Entrepreneurship Education (B.E.E.) Camp for more information on this year's camp, and don't forget to explore information about our Youth Entrepreneurship and Michigan 4-H programs.