Cabin Fever Conversations is back starting Feb. 5, 2021
Winter blues have you longing for summer days in the garden? Spend your Friday lunch with Cabin Fever Conversations!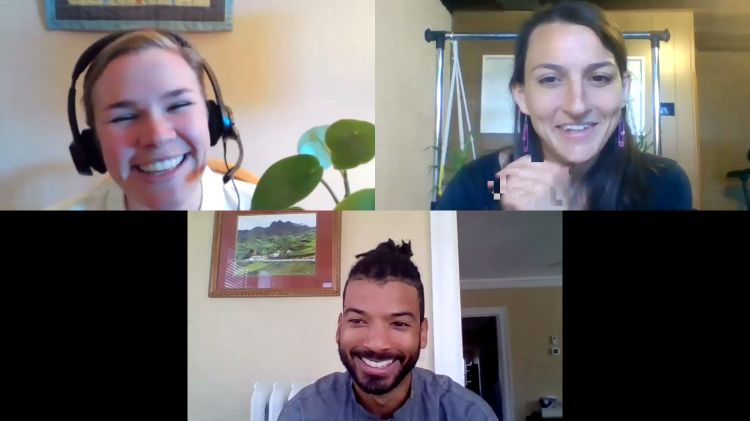 "Of all of the Zoom education we watched this past season, this was by far the most enjoyable mostly because of the easy going, fun nature of the people who were leading it while we were learning! The visuals also really helped, too, and were helpful for my teen learner. I also really appreciate that they were taped so if we missed any, we could watch later. We plan on watching every single one we missed!" Cabin Fever Conversations 2020 program participant
Cabin Fever Conversations started in April 2020 as an antidote to the isolation many were feeling as a result of COVID-19 prevention practices. Over 11 episodes, speakers "geeked" out about a variety of gardening-related topics. From saving seeds and tending to indoor plants to understanding how even a small garden can provide habitat for birds, bees, and scientific exploration, participants had a chance to share in the joy exuded by different speakers, and take things they could directly apply to their gardens. You can watch the full 2020 season at Gardening in Michigan's Learning Online site.
In 2021, facing another gray Michigan winter, Cabin Fever Conversations is back at it again! In addition to exploring new technical topics this year, such as indoor seed starting, beneficial insect relationships, and season extension practices for the home gardener, this season will also feature conversations with local community partners who are using gardens as tools for community empowerment, inclusion, and food sovereignty.
The series is free, but registration is required. Sessions will occur Fridays at 12:30 p.m. from Feb. 5 through April 9 and last under an hour, including time for questions and answers. See full list of speakers and register here. All episodes will feature live captioning. For more information, email branstr2@msu.edu or harperab@msu.edu.