Calling all farmers! Please complete new national cover crop survey
USDA SARE is distributing a new national survey to farmers asking about their experiences with cover crops, due April 12.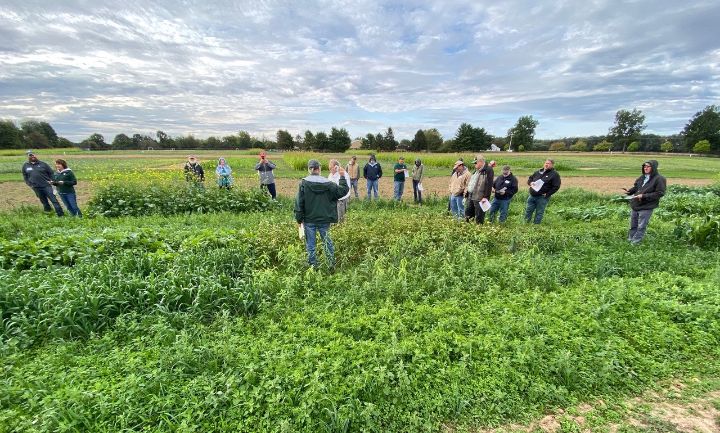 Since 2012, the USDA Sustainable Agriculture Research and Education (SARE) program and other partner organizations have conducted a national survey of farmers on their experiences with cover crops. Their goal is to determine why farmers use cover crops in an effort to increase the use of this practice and improve soil health. Data from these surveys will dalso inform an economic analysis of cover crops, which can be used by farmers as they explore different management practices and cover crop species determine when they begin to yield profit for their farms.
If you are farmer who either uses cover crops or has considered this practice, consider taking this survey by April 12. USDA SARE is interested in gathering data from row crop, vegetable and livestock operations. Visa gift cards will be awarded on a random basis to those who complete it!
The cover crop survey is funded by the USDA SARE program and carried out by the Conservation Technology Information Center (CTIC). American Seed Trade Association has also provided financial support of the survey.
Results of previous year's national cover crops surveys can be found on SARE's website. Cover crop information and resources are available through Michigan State University Extension's Cover Crops page and the Midwest Cover Crops Council, or contact Dean Baas at baasdean@msu.edu.
This work is supported by the Crop Protection and Pest Management Program 2017-70006-27175 from the USDA National Institute of Food and Agriculture. Any opinions, findings, conclusions or recommendations expressed in this publication are those of the author(s) and do not necessarily reflect the view of the U.S. Department of Agriculture.
Did you find this article useful?
---