Canning season is a great time to practice money management skills
Adding financial practice to canning and preserving produce can strengthen skills for the whole family.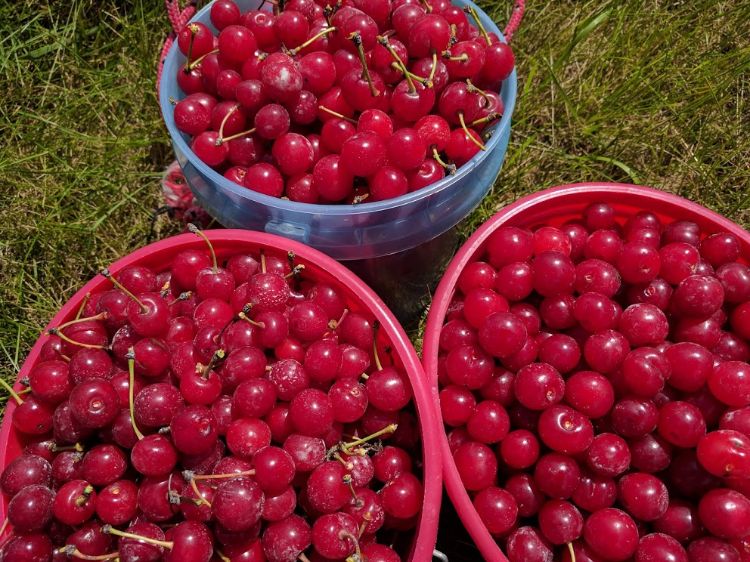 If you are preserving some of the season's beautiful and bountiful produce this year, consider using this as an opportunity to practice money management skills with your children. Michigan State University Extension recommends using real-world examples to help this subject come alive and become more relevant to youth.
Canning and preserving can be a family activity from start to finish. Here are some ideas for incorporating money management skills into these activities.
If you are picking your fruit, ask youth to calculate the total cost of the fruit based on how much you plan to take home (cost per pound times weight of fruit).
If you are shopping at a store or farmer's market, children can help compare prices to find the best deal.
Ask kids to count out the money needed to pay a vendor for the fruit.
Youth can practice important math skills by problem-solving how to figure out the cost of recipe ingredients when a total cost is already known.
Work together to calculate the total cost of a recipe (see example below).
Once the recipe cost is known, this could be divided by how many jars were produced. Youth can then contrast either the jar cost or the cost per ounce to jam sold in stores.
Further discussion could focus on using canned goods for gifts and how those decisions are made (could incorporate the cost of jars then, as well).
Ingredient

Price (to purchase)

Cost (for recipe)

4 cups fruit (about 3 pounds)

$2.25/lb

$6.75

5 cups of sugar

$4.49/ 5 lb (11.25 cups total)

$2.00

Powdered pectin

$2.99/package

$2.99

Total

$11.74
You can strengthen your relationship with your children by these types of summer projects, and you can all strengthen your financial smarts as well!
Michigan State University Extension and Michigan 4-H Youth Development help to prepare young people for successful futures. As a result of career exploration and workforce preparation activities, thousands of Michigan youth are better equipped to make important decisions about their professional future, ready to contribute to the workforce and able to take fiscal responsibility in their personal lives.
To learn about the positive impact of Michigan 4-H youth career preparation, money management and entrepreneurship programs, read the 2016 Impact Report: "Preparing Michigan Youth for Future Employment."