Catch & Cook™ program gains steam in second year
Charter anglers looking to have their catch prepared by the pros at local restaurants now have plenty of options available.
Whether you are chasing walleye on Lake Erie, salmon on Lake Michigan, lake trout on Lake Superior or a bit of everything on Lake Huron, chances are good you can find Catch & Cook™ opportunities nearby. This unique partnership allows charter anglers to take their catch to a participating restaurant for a memorable meal of fresh-caught fish.
Anglers interested in finding a participating charter service or restaurant need look no further than the Catch & Cook™ website. If you are looking for businesses in a specific ar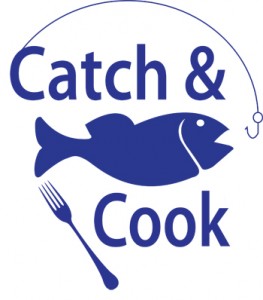 ea, be sure to click the "Directory" button for a list of charter operators and restaurants by lake and port. Charter fishing options are now available at over twenty ports, and participating restaurants can be found in both coastal and inland locations.
Charter captains and restaurants interested in participating in this program can find a wealth of resources on the website, as well. A survey, conducted earlier this year, indicated that many charter businesses do refer clients to restaurants. A simple online registration form can be found on the website, and the benefits of enrolling are anticipated to continue to grow as the program gains recognition.
In registering your charter service or restaurant, your business is added to the program website. The site generated over 90,000 page views during the 2013 fishing season. A survey of participating businesses found that almost a quarter of charter captains and 12 percent of restaurants gained customers directly from the Catch & Cook™ website. Several charter operators (18 percent) also gained customers from restaurant referrals, and over half reported that the Catch & Cook™ program enhanced the fishing experience for regular customers.
The Catch & Cook™ program began in spring of 2012, and received the Governor's Award for Innovative Tourism Collaboration in 2013. Earlier this month, Governor Snyder recently highlighted the program in his address at a tourism forum in China.
The Catch & Cook™ program is a partnership between Michigan Charter Boat Association, Michigan Restaurant Association, Michigan Department of Agricultural & Rural Development, Michigan Department of Natural Resources, Michigan Sea Grant, and Michigan State Department of Fisheries and Wildlife, with support from Michigan State University Extension.