Celebrate the diversity of caterpillars
Free Smart Gardening webinar explores the many types of caterpillars that may be in your garden.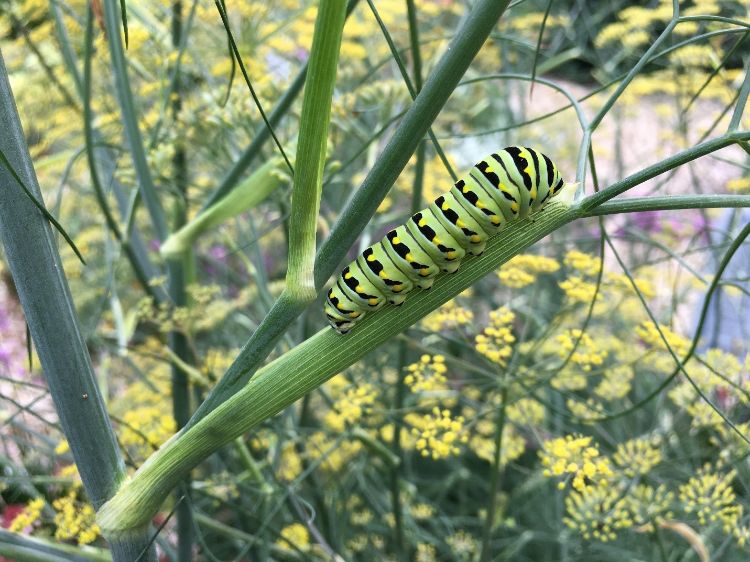 What comes to mind when you hear the word larvae? Maybe it's grubs in the lawn, mosquitos wiggling around in water or fly maggots munching on fruit. With the overwhelming diversity in the insect world, the list can go on. One important group to highlight is caterpillars—the larval form of butterflies and moths. Caterpillars are an especially intriguing group. With the complex shapes, colors, textures and sizes they display, the imagination runs wild.
Caterpillars not only captivate us with their appearance, they also play an important role in the ecosystem. By learning more about their life cycle, identification and the importance of the adults as pollinators, gardeners can make smart choices when interacting with caterpillars in the garden.
Michigan State University Extension presents the Smart Gardening Webinar Series - Captivating Caterpillars!, a free webinar on June 19, 2020, from 4-5:30 p.m. with Duke Elsner that will explore these topics. Emerging entomologists, new and experienced gardeners and anyone interested in learning more about the diversity of caterpillars are encouraged to join. Zoom will be used for this webinar.