Celebrate Read Across America Day
Take time to read with your child on Friday, March 2, during Read Across America Day.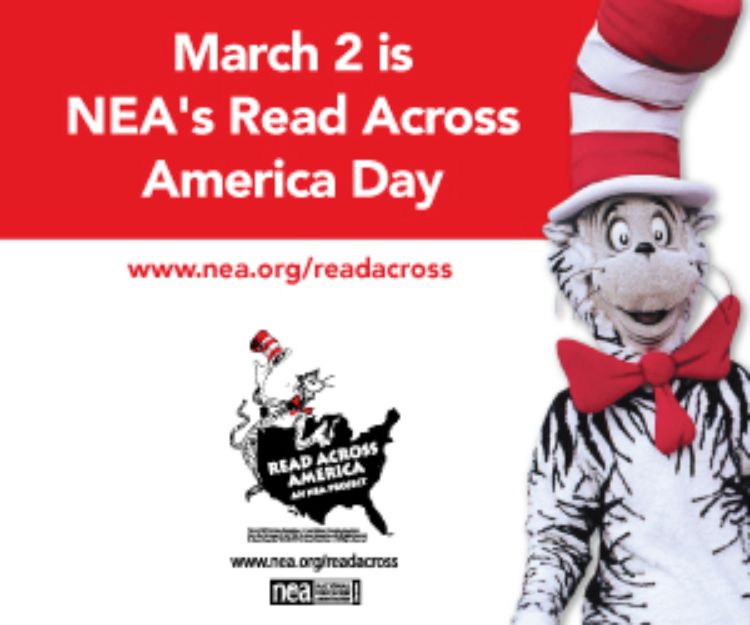 Every year, the National Education Association kicks off March is Reading Month on March 2 with Read Across America Day. It is estimated that 45 million children, parents and educators will participate in events across the country.
Read Across America Day began 21 years ago when a National Education Association task force suggested a dedicated day of reading to emphasize the "fun and adventure of reading." March 2 was chosen to coincide with the birthday of the beloved children's author Theodor Geisel, known commonly as Dr. Seuss.
This year, Read Across America Day will celebrate Dr. Seuss' 114th birthday! The theme for 2018 is "Celebrating a Nation of Diverse Readers."
Michigan State University Extension encourages you to celebrate March is Reading Month and Read Across America day with the following ideas.
Explore the National Education Association's Celebrating a Nation of Diverse Readers recommended books list. Eskelsen Garcia, National Education Association president, said, "It is critical that all students see themselves represented in the popular culture. During this year's Read Across America and National Reading Month, our theme is Celebrating a Nation of Diverse Readers, and we are emphasizing the importance of books that are telling children of color that they belong in the world and it belongs to them. It can be a scary place out there right now for our students, but a book can transport them to a world that is safe, a world they feel they belong in and a world in which they feel they can make a difference."
Take the "Reader's Oath" with your child. Print out the oath and post it where your family will see it every day. Make reading a priority in your home. Research indicates that simply seeing adults read makes reading more important in the eyes of young children.
Share your "shelfie" on March 2. The National Education Association is calling on educators and parents to share which childhood book meant the most to them. To participate, take a picture of yourself with the book of your choice and share your "shelfie" on social media. When you use the #Shelfie and #ReadAcrossAmerica hashtags, your submissions will be shared on the National Education Association social media channels and website.
Find new favorite books. The National Education Association and other partner organizations offer many great booklists to help you select new books to share with your family. Check out 20 Great Titles to Read Aloud, Dr. Seuss and His Many Hats, the 50 State Booklist, Kids' Top 100 Books and 50 Multicultural Books Every Child Should Know for great suggestions.
This March, families, schools and libraries all across the country will celebrate March is Reading Month. Keep reading fun and engaging in your home. Helping your child develop a love of reading is an amazing gift.
Learn more about early childhood literacy development and other early childhood topics at the Michigan State University Extension website.