Celebrate the International Year of Pulses with Michigan dry beans
In Michigan, the International Year of Pulses means the International Year of Dry Beans.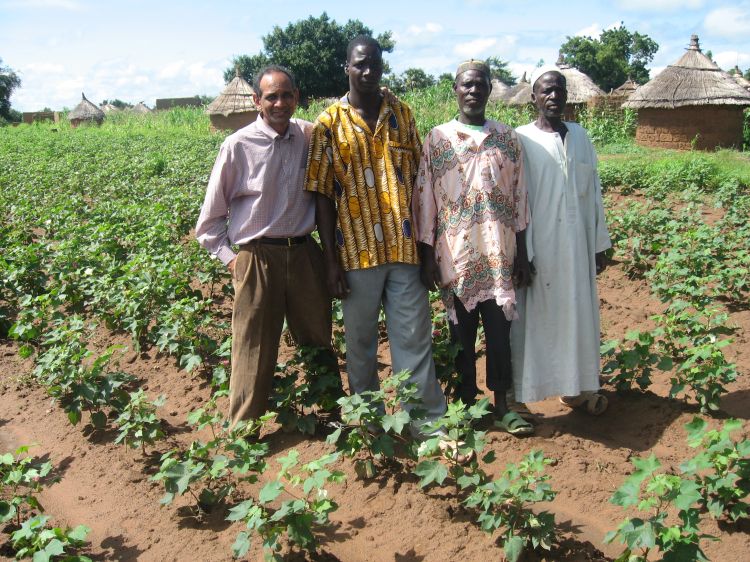 2016 is going to be a big year for Michigan beans. The United Nations declared 2016 the International Year of Pulses. The word "pulse" in this context refers to the group of crops that includes dried beans and peas, lentils, and chickpeas. Often these foods are also referred to as "legumes." As the slogan 'nutritious seeds for a sustainable future' suggests, pulses were chosen for their potential to address challenges of hunger, food security, environmental health and nutrition. Building on the themes of 2015, the International Year of Soils, pulses are nitrogen-fixing crops that contribute to soil fertility. From a human health standpoint, pulses provide a low-cost source of plant-based protein that is high in fiber and nutrients.
Most of the pulses grown in Michigan are dry beans, and we grow a lot of them! Michigan is the second-largest producer of dry beans in the United States and the number one producer of black beans, cranberry beans and small red beans. Huron County at the tip of Michigan's thumb ranks among the nation's top dry bean producing counties. As such, Michigan has customized the occasion by celebrating the year as the "International Year of Michigan Dry Beans." Join in the festivities and learn all about Michigan dry beans by following Michigan Beans 2016 on Facebook and Twitter all year long. Also visit the Michigan Bean Commission website for cooking tips and many delicious recipes featuring Michigan dry beans.
Dry beans are also making a splash in Farm to Institution programs as a low cost, versatile food. More and more Michigan institutions are realizing the benefits of using Michigan dry beans in their cafeterias. Michigan dry beans are the featured food this winter for Cultivate Michigan, a statewide campaign of the Michigan Farm to Institution Network to promote and support Farm to Institution programs. Institutions can download a purchasing guide and promotional materials to help source, serve and celebrate Michigan Dry Beans. Cultivate Michigan has planned additional promotional activities for 2016 in honor of the International Year of Dry Beans.
The Michigan Farm to Institution Network and Cultivate Michigan are co-coordinated by the Michigan State University Center for Regional Food Systems and the Ecology Center with support from Michigan State University Extension. MSU Extension's Community Food Systems work team supports the development of local food systems in Michigan. For more information connect with your local community food systems educator by visiting the website or calling 1-888-678-3464.