Celebrating 100 years of Michigan State University Extension in Alcona County
Alcona County and Michigan State University Extension are celebrating 100 years since the introduction of Extension to Alcona County in May 1917.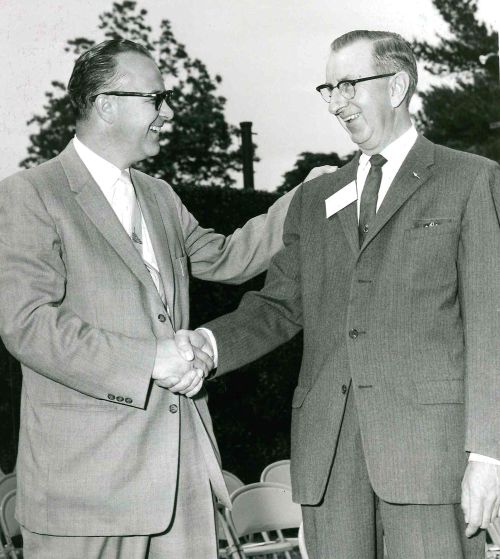 It was a tumultuous time in America in 1917. President Woodrow Wilson began his second term and entered the war in order to make "the world safe for democracy." The U.S. declared war on Germany after a series of provocations. Conscription of citizens for military service was started.
Emergency measures were enacted and, though voluntary, citizens were encouraged to support new policies on agriculture and food. "Food will win the war! Wheat is needed for the allies, waste nothing," was a public campaign by the administration. The President appointed Herbert Hoover as the U.S. Food Administrator. Citizens were challenged to have "Victory Gardens" in their yards and vacant lots. By the end of 1918, one-quarter of all food production was diverted toward the war effort.
The Federal War Preparations Board sought means of increasing food production and funded 38 emergency agricultural agents in 1917 to serve 49 Michigan counties. R.E. Prescott served Alcona and Iosco counties while in neighboring counties, additional Extension agents were also hired. The Extension agents worked with farmers and homeowners to grow and raise the food for a nation at war.
Although Prescott's role shifted in October of 1917, Alcona County continued to receive support from Extension agents in surrounding counties until a permanent partnership was established in January of 1928. Today, Extension educators use a wide variety of information systems to deliver educational information.
Whether it's helping grow Michigan's agriculture economy, capturing opportunities that use our natural resources in a sustainable way, or controlling health care costs by giving individuals the information they need to manage chronic illness or preparing tomorrow's leaders, Michigan State University Extension is creating opportunities and building communities that make Michigan strong, prosperous and a great place to live.
For more than 100 years, MSU Extension has helped grow Michigan's economy by equipping Michigan residents with the information they need to do their jobs better, raise healthy and safe families, build their communities and empower our children to dream of a successful future.
To learn more about MSU Extension, visit the MSU Extension website. To learn more about 4-H and Extension opportunities in Alcona County, stop by our Harrisville office at 320 S. State St. Harrisville, MI 48740, or visit us online at our Alcona County MSU Extension Facebook page or Alcona County Extension office page.
This article used information from "The beginning of MSU Extension in Ogemaw County 100 years ago," by MSU Extension educator Phil Durst.