Celebrating Valentine's Day doesn't have to be expensive
Should you celebrate Valentine's Day lavishly or plan to save together? Here are five ways to celebrate without spending a bundle.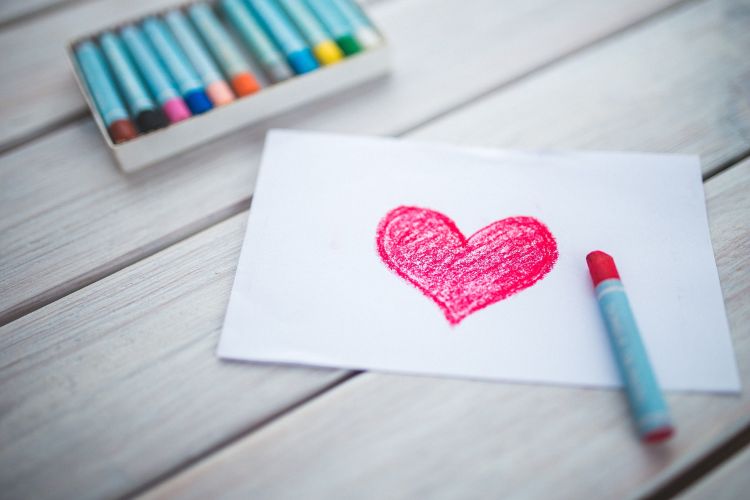 As Valentine's Day approaches, the ads for jewelry, cards, restaurants and candy are everywhere, urging consumers to buy, buy and buy more "stuff". It's all very tempting and if we believe the ad campaigns, this is how we show our significant others that we care about them. It's Valentine's Day, after all. Aside from all the merchandising, is it possible to approach this holiday in a different way?
Let's explore some other, less expensive ways to celebrate.
Cook at home. Instead of going out for a big, expensive dinner, make a meal at home to share. A homemade meal not only saves money, it's a nice way to show you care by making a favorite dish and sharing it with your Valentine. Create a special atmosphere indoors like a picnic or eating by candlelight.
Make a "Hugs and Kisses" jar from a recycled glass jar. Decorate it and add IOU's for hugs and kisses throughout the year or offers to do chores that your significant other dislikes. Chocolate kisses can also be added for a sweet treat.
Make a card or music playlist instead of buying one. The personal time and effort will be remembered long after a store-bought item.
Plan a "free" activity locally. Most towns and cities have lists of free stuff to do on their websites. Pick something that you both enjoy doing.
Skip the roses. Florists increase the price on this traditional Valentine's Day flower so choose a more seasonal bouquet or plant.
So, what to do with all the money you didn't spend? How about opening a savings account or depositing the money you would have spent into an existing savings account? Set a goal and brainstorm ideas of what to do with the savings. By foregoing an expensive Valentine's Day, the savings can be put to work earning interest and that money can be used for a larger expenditure down the road. This may hardly sound romantic, but there is a certain satisfaction in being able to look at an account balance and know that your money was spent doing things together instead of buying things.
Michigan State University Extension offers financial literacy and homeownership workshops throughout the year to help you become financially healthy. For more information of classes in your area, go to either the events page or the MI Money Health website. Additionally, you can take the Financial Health Survey at MI Money Health to access if you're financially healthy and discover more ways you can improve your financial health.
Michigan State University Extension has released a new toolkit for homeowners who are experiencing or have previously experienced foreclosure. This toolkit will equip these individuals and families with tools to help them recover their financial stability, in the case that a recovery of their home is not possible. The toolkit is available to download free at the MI Money Health website.