Central Michigan vegetable regional report – August 31, 2016
Harvest of several vegetable crops is underway as the season begins to wind down.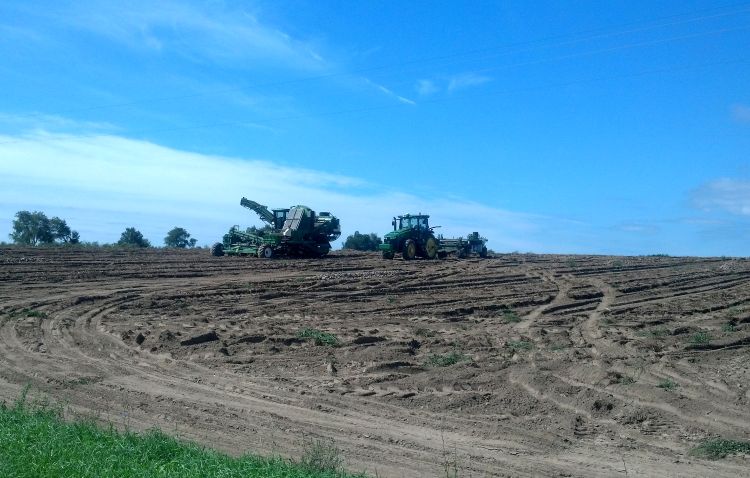 Weather
High air temperatures in Entrican, Michigan, were predominately in the mid-80s this week as warm summer temperatures persist right through the end of August. Average relative humidity levels have been in the low 80s to mid-90s this week, adding to the summer-like feel of the current weather pattern. Low temperatures ranged from the upper 50s to mid-60s.
Rainfall totals continue to climb for the month of August with an additional 1.5 inches received this week in southern Montcalm County. Much of the area has received well over 7 inches of rain for the month, making this one of the wettest Augusts on record.
Crops
Chipping potato harvest in underway with harvested potatoes going directly from the field to the sorting line and on to the chip plants. Yield reports have been variable, but generally average to slightly below average yields are being reported. While the summer's high temperatures have sped maturity, there are still a number of actively growing fields that have not yet been killed. While there have been no reports of late blight in our region, it has been reported elsewhere in the state. Michigan State University Extension advises growers to continue to monitor actively growing fields for late blight.
Table stock potato harvest is underway with much of the harvest going directly to market. Storage and table stock potato harvest is expected to begin in about two weeks, weather (temperature) permitting.
Sweet corn harvest is well underway. There have been very few reports of corn earworm this season in the central region, but there has been a number of reports of western bean cutworm infesting ear tips.
Summer squash harvest is winding down. Powdery mildew has taken its toll on many plantings.
Tomato harvest continues with abundant supplies being observed. Septoria has been observed as well as several fruit rots, but no late blight and little early blight in most plantings.