Chocolate science, history and fun facts – Part 2
Cacao beans are considered a superfood containing a wealth of antioxidants and essential vitamins and minerals.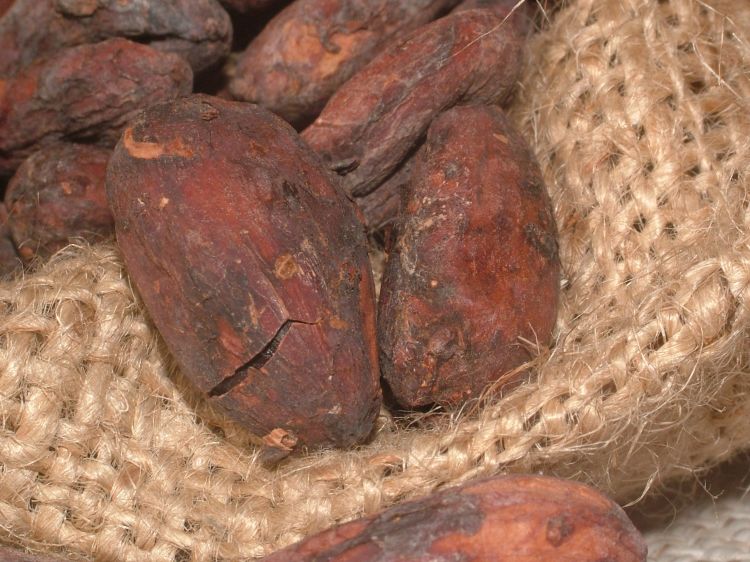 This second article in a Michigan State University Extension series about the history and science of chocolate will look at the raw cacao beans and their health benefits. Cacao nibs are the dried part of the cacao bean. They are the only part of the bean used to make chocolate. Once the bean is roasted and removed from the outer shell, it is made into chocolate by separating the cocoa from the cocoa butter. According to the Huffington Post, cacao nibs are better for you than dark chocolate.
Cacao is the raw, unprocessed form of chocolate. These untreated seeds, referred to as cacao beans, are considered a superfood containing a wealth of antioxidants and essential vitamins and minerals. Cacao is very complex and there are many components, including alkaloids, proteins, beta-carotene, leucine, linoleic, lipase, lysine and theobromine, which contribute to improving physical and mental health. Other components may lower blood pressure and help improve circulation by promoting dilation, strength and health of blood vessels.
Some of the minerals and vitamins in raw chocolate include:
Magnesium and other essential minerals including calcium, sulfur, zinc, iron, copper, potassium.
Polyphenols called flavonoids with antioxidant properties.
Vitamins B1, B2, B3, B5, B9 and E.
Essential heart-healthy fats, including oleic acid, a monounsaturated fat.
Protein.
Fiber.
This is a closer look at what some of these minerals and vitamins can do for your health:
These are the messengers in our brains that tell our bodies how to act, and that includes mood.
Phenylethylamine (PEA): This chemical found in cacao is one that our bodies also make naturally. We produce PEA, an adrenal-related chemical, when we're excited — it causes our pulse to quicken and we feel more focused and alert.
Anandamide: This lipid has been called the "bliss molecule" because its natural molecular shape represents that of THC, the active ingredient in marijuana.
Theobromine: This makes up 1-2 percent of the cacao bean and is a nervous system stimulant that dilates the blood vessels, much like caffeine. This ingredient is what makes cacao and chocolate unsafe for dogs.
Eating raw cacao is healthier than processed chocolate, but many of us do not like the bitter taste of pure chocolate. But eating chocolate with a higher percentage of cocoa is healthier than the traditional milk chocolate Americans have enjoyed for so long. The new trend is to eat chocolate bars with 70-90 percent cocoa. There is a large variety of chocolate bars with very high cocoa percentages available today. So eat up dark, rich chocolate – "it's good for you!"
Other articles in this series