Christmas tree scouting update – June 29, 2022
Updates on insect, disease and farm practices in the Christmas tree industry.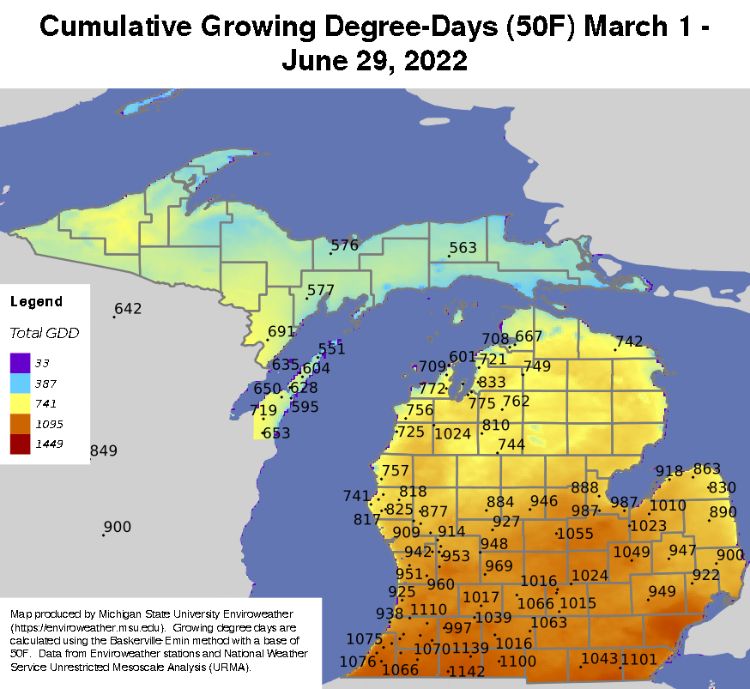 Current growing degree day accumulation (base 50 degrees Fahrenheit) range from near 600 in the Upper Peninsula to 1,000 in the Lower Peninsula (Photo 1). Compared to a normal year, the majority of Michigan is about one week ahead of normal in growing degree day accumulation (Photo 2).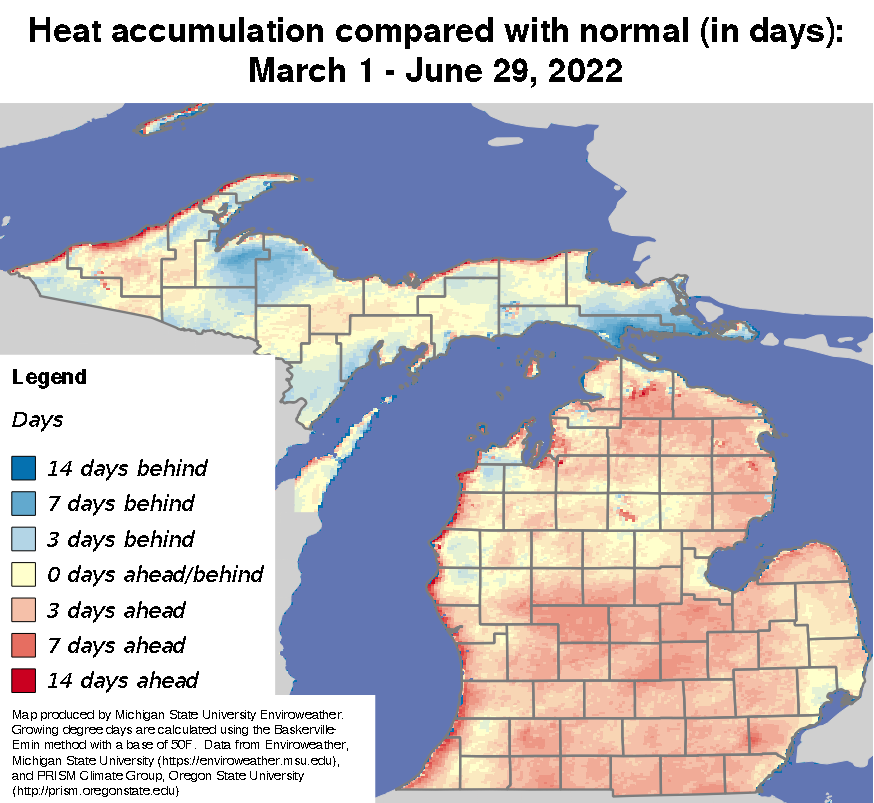 For rainfall, sections of the Upper Peninsula and northern Lower Peninsula have received significant (1-plus inch) rainfall over the last week, while the southern Lower Peninsula has been relatively dry. Farms on lighter soil textures with limited water holding capacity have already observed signs of drought stress (Photo 3). Many landscape trees are also showing signs of stress. Michigan State University Extension recommends, when possible, irrigating fields, especially focusing on recently planted trees. Younger trees have smaller, less established root systems and are the most vulnerable to injury from drought stress. In addition, high temperatures and new expanding shoot and needle growth will increase the amount of water trees need. Actively growing trees may use one inch of water per week.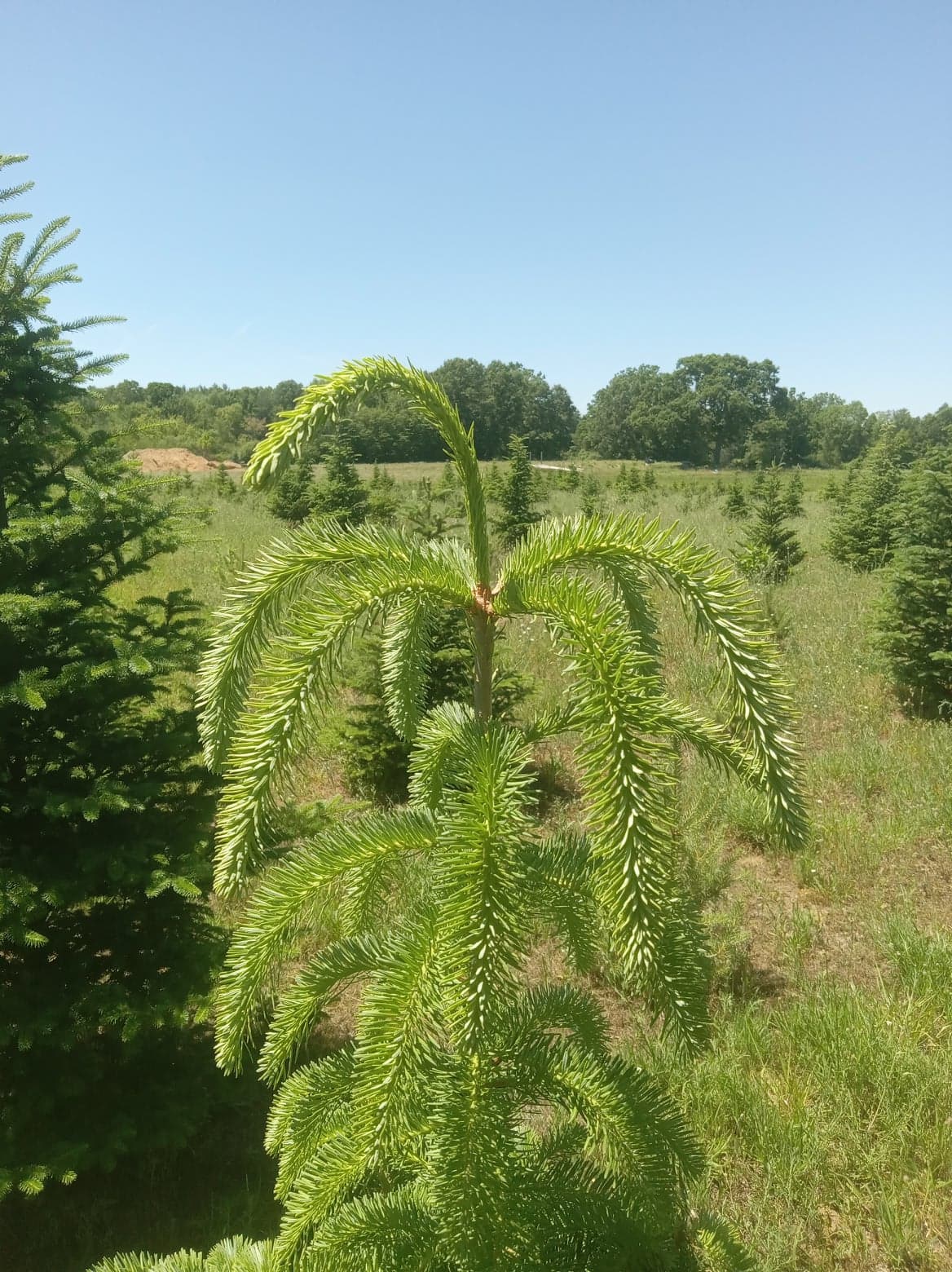 Weed control update
Growers struggling to control grass weeds have some options. Post-emergent herbicides that specifically target grass weeds are an option for control (Photo 4). Examples of these products include fluazifop-p, clethodim and sethoxydim (Always read and follow all label instructions.). These products are generally very safe for application in-season for Christmas trees. They work best on grass that is actively growing and under 6 inches tall. The addition of a crop oil concentrate (COC) or non-ionic surfactant (NIS) is often required and will greatly improve herbicide performance.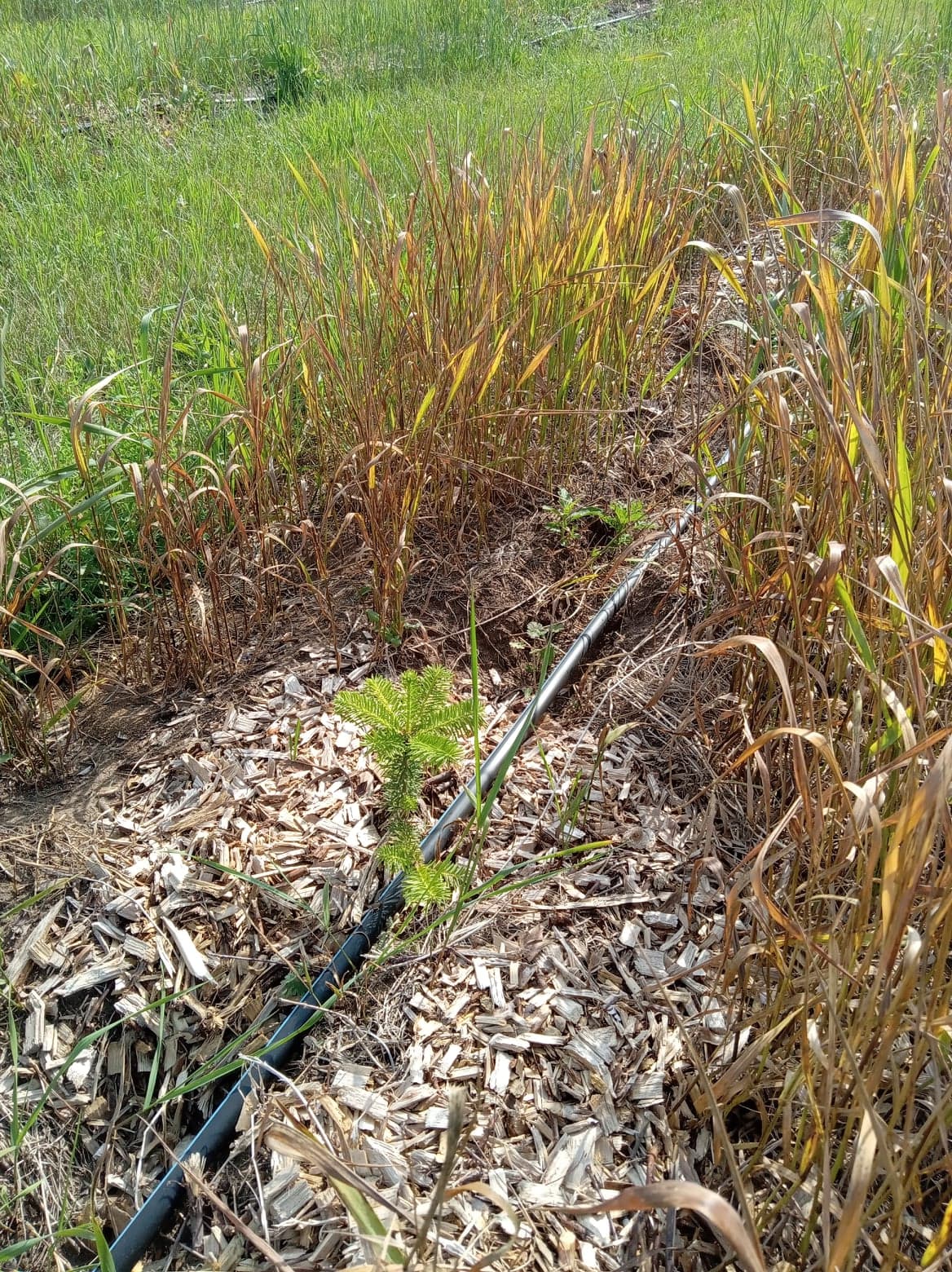 Insect update
Spongy moth caterpillars are actively feeding (Photo 5) and have been found in Christmas tree fields. Although not typically a severe pest for Christmas trees, quarantine mandates for movement of trees are in place to prevent the distribution of this pest to other areas of the country. MSU Extension recommends reviewing if these quarantine rules apply to you and if so, that proper documentation and treatment applications are made.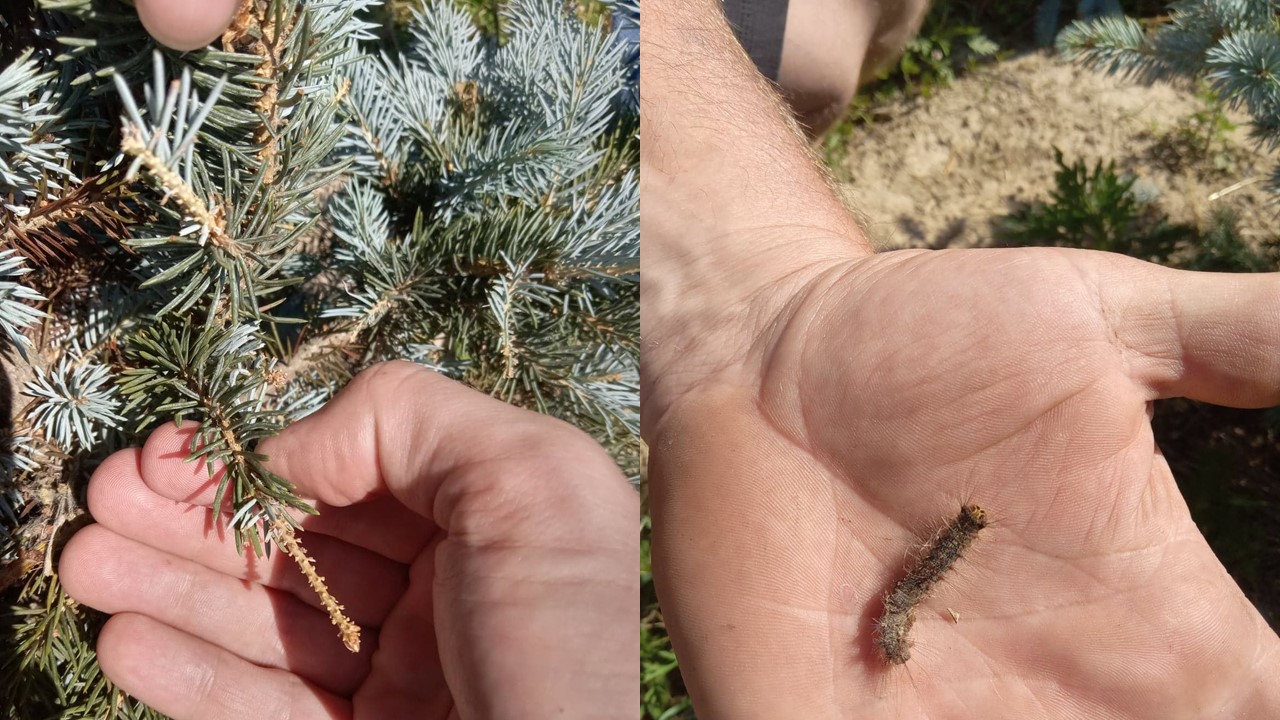 Disease update
Several disease issues have been observed across Michigan farms. Fir needle rust (Photo 6) was found on several farms. This is a foliar disease that affects new needle growth and will result in needle defoliation. Fir needle rust requires both fir trees and fern weed to complete their life cycle. Reducing or eliminating fern weeds can prevent the issue for fir trees.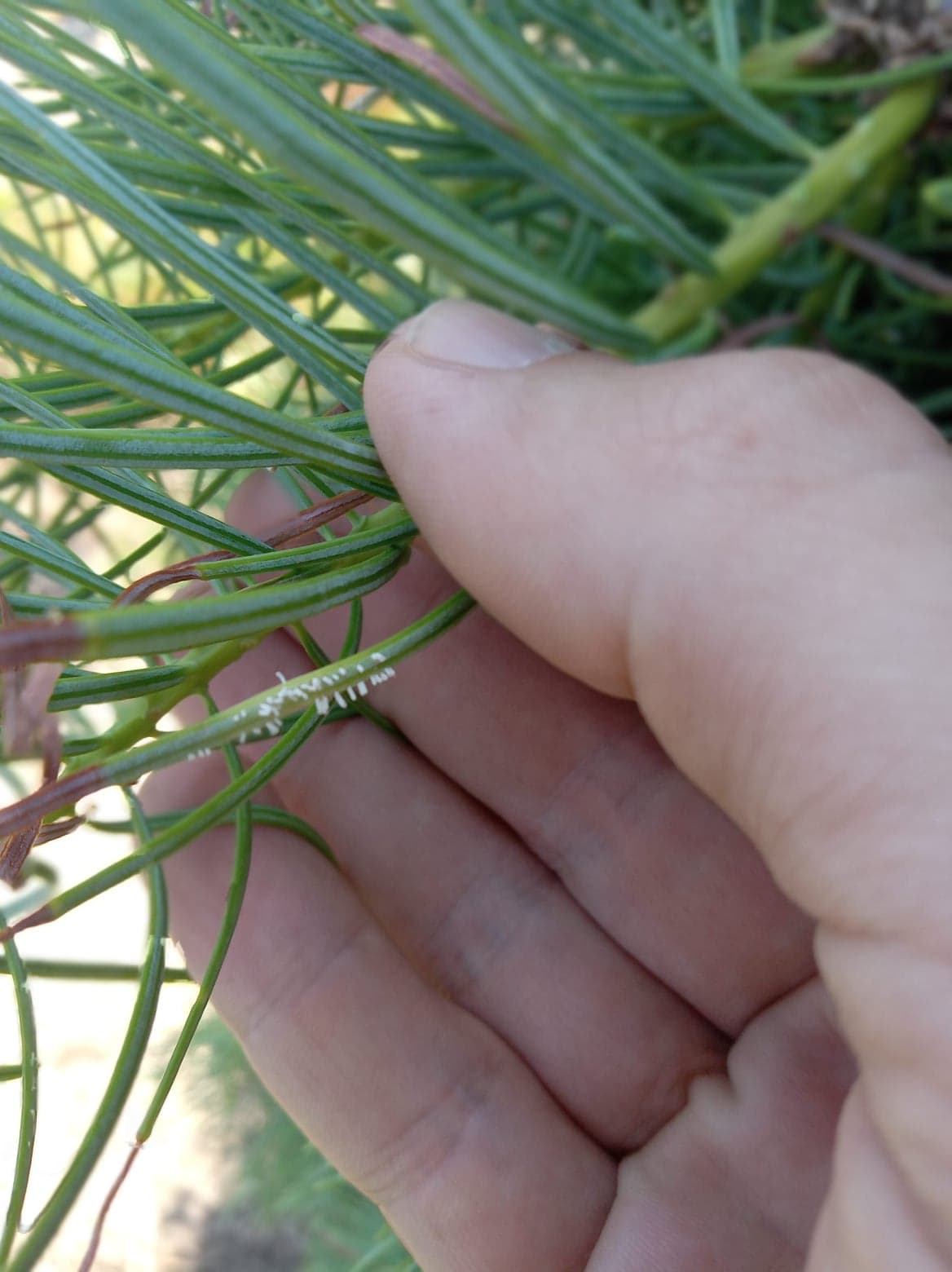 Delphinella shoot blight was also observed on several farms (Photo 7). This fungal disease was found on Concolor firs and is easily mischaracterized as frost damage. Early season preventative fungicide treatments can provide control, but also can lead to phytotoxicity damage to new needle growth of Concolor fir. Culling infected trees early in the rotation may be another option to reduce disease pressure in field.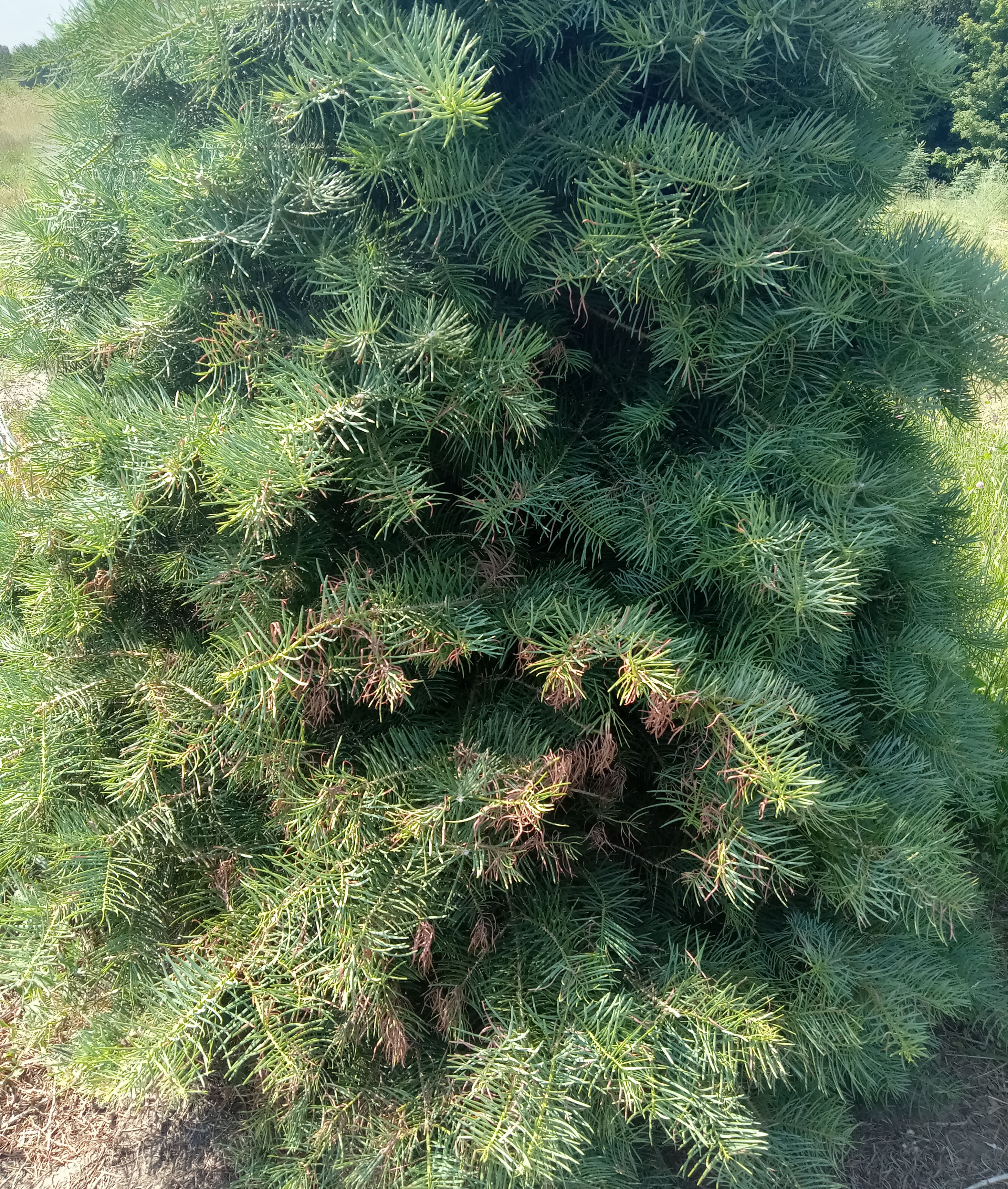 Farm practices
Now is a good time to start pruning and shearing pines (Photo 8). For a more in-depth discussion on pruning and shearing strategies, consider attending the Michigan Christmas tree Association Summer Field Day on July 27, 2022, to hear from professor emeritus Dr. Melvin Koeing.