Chronic disease and community engagement in southeast Michigan
Healthy Community initiative in southeast Michigan helps foster community engagement in combating chronic disease.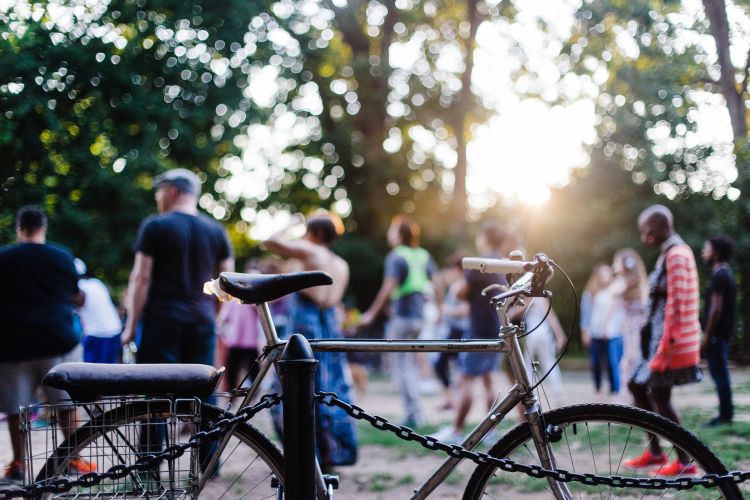 Chronic diseases such as heart disease, stroke, cancer, type 2 diabetes and arthritis are very common. They can become debilitating to individuals and a large percentage of overall healthcare costs are spent treating these diseases. Many of these diseases can be positively affected by lifestyle choices such as getting adequate physical activity and eating a healthy, balanced diet. In fact, it is common for those who are diagnosed to be given advice to change their lifestyle as part of an overall treatment plan. However, this advice can be difficult for individuals to follow.
The Center for Disease Control and Prevention (CDC) addresses the importance and difficulty of dealing with chronic disease on the individual level. The CDC explains that chronic conditions also have to be dealt with at the population level. This refers to changes in policies and physical surroundings to "make the healthy choice the easy choice".
A good example of taking on the challenge of population-level change is the Healthy Community concept by Beaumont Hospital in southeast Michigan. Beaumont's Healthy Community website describes the concept as:
"A place-based initiative that encourages residents to lead healthier lives - and provides resources to help. Its integrated framework coordinates primary healthcare, public health and community interventions; and emphasizes a shared responsibility for community health while encouraging residents to take active roles in their own health."
Healthy Communities began in 2012. Betty Priskorn, who initiated the concept, is Beaumont Hospital's vice president of Community Health and Outreach. In an interview, she explained the concept's history. She said she was inspired by previous experience working with collective impact initiatives – a type of collaboration between individuals and multiple organizations working together to fix a complex social problem – such as high rates of chronic disease. Since Ms. Priskorn had learned that resident engagement was essential for change in collective impact initiatives, her primary focus was to engage the community in focus groups to inform the direction of the project. Community members, schools, mayors and city councils were all included in creating the Healthy Community project.
In 2016 a Community Health Needs Assessment was completed in Wayne, Macomb and Oakland Counties to identify which health priorities to focus on. The three identified were obesity, diabetes, and cardiovascular disease. With these goals in hand and communities ready to take action, next steps were taken. A decision to focus on one community at a time was made. This ensured that change could be measured in individual areas. The five original Healthy Communities were Dearborn, Trenton, Taylor, Wayne and Westland.
Monthly meetings are held where regular action steps are taken to attain collectively agreed upon goals pertaining to health and well-being. Today, the five original Health Communities are thriving. For example, the Healthy Trenton Coalition has an interactive website where you can learn about a Passport to Health, walking clubs, and get updates on projects such as improving the ability to and safety of riding a bike in the city of Trenton. Several new bike racks were installed this summer and bike share lanes which will connect with nature trails have been proposed. These are just the kind of changes that help support healthy individual lifestyle choices and combat chronic disease.
Two more Healthy Communities are planned for Farmington Hills and the Grosse Point Region which will include a portion of Detroit. To learn more about healthy communities visit Beaumont's Healthy Community website. To learn more about ways to maintain a healthy lifestyle, visit Michigan State University Extension. MSU Extension offers various educational programs for adults, families, and children that focus on lifestyle changes to promote healthy eating and wellness.