Climate change and local government: Zoning for small wind energy, Part 1
As more local governments explore their roles and responsibilities in climate change adaptation and mitigation, allowing and encouraging small alternative energy conversion systems is one way to address both strategies simultaneously.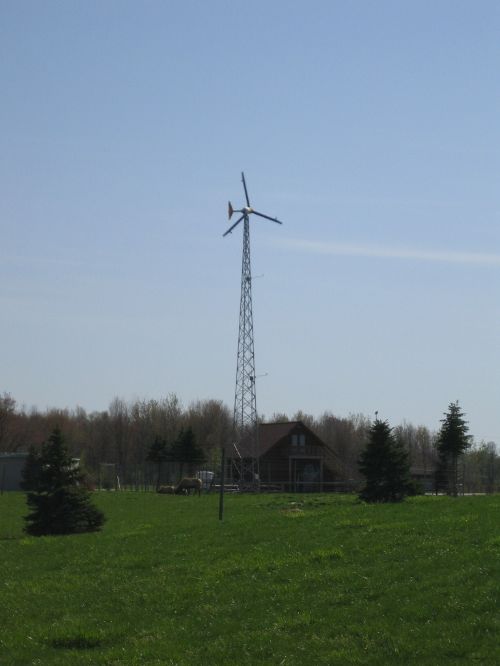 Increasingly, local governments in the U.S. are recognizing municipal roles and responsibilities with respect to climate change adaptation and mitigation. According to the Intergovernmental Panel on Climate Change, climate change adaptation includes initiatives and measures to reduce the vulnerability of natural and human systems against actual or expected climate change effects. Mitigation consists of human interventions to reduce greenhouse gas emissions and enhance the 'sinks' that remove greenhouse gasses from the atmosphere.
One way local governments can play a role in climate change adaptation and mitigation is by adopting local regulations that allow and encourage the installation of small alternative energy conversion systems like wind and solar. The numbers of homeowner and business installations of wind and solar systems continue to increase annually each year. For instance, the installed capacity of solar systems in the U.S. increased by 41 percent from 2012 to 2013 according to the Solar Energy Industries Association and sales of utility grid-connected small wind turbines (less than 100kW) increased from 17.4 to 17.6 megawatts (MW) from 2011 to 2012 according to the U.S. Department of Energy.
There are many reasons why a homeowner or business might choose to install alternative energy conversion systems including mitigation of rising energy prices, avoidance of energy price volatility, the pursuit of energy independence, out of necessity due to rural isolation, taking advantage of readily available energy sources, moving away from fossil fuels or reducing one's carbon footprint. Based on these motivations and others, local government offices are likely to continue to receive requests from homeowners and businesses to install alternative energy conversion systems in the years to come.
In Michigan, Section 203(1) of the Michigan Zoning Enabling Act details "The zoning ordinance shall be based on a plan designed to … conserve natural resources and energy…" With further consideration of Section 207, which reads "A zoning ordinance … shall not have the effect of totally prohibiting the establishment of a land use … in the presence of a demonstrated need for that land use…" and there is a strong argument that local government has a statutory responsibility to allow for the development and use of alternative energy production within the local unit of government. At the same time, however, local government has the responsibility to regulate land uses and activities in order to protect the public health, safety and welfare of the community.
To assist Michigan communities in this endeavor, the Michigan Energy Office developed a resource called Sample Zoning for Wind Energy Systems, which includes standards for on-site wind energy systems (as they are called in the sample).The second part of this article by Michigan State University Extension highlights some of the health, safety and welfare issues associated with wind energy conversion systems based on the State of Michigan sample.
Other articles in this series: