Community Supported Agriculture – The perfect gift
Gifting a share in a local CSA farm provides friends and loved ones with a season of nature's bounty and supports a local business.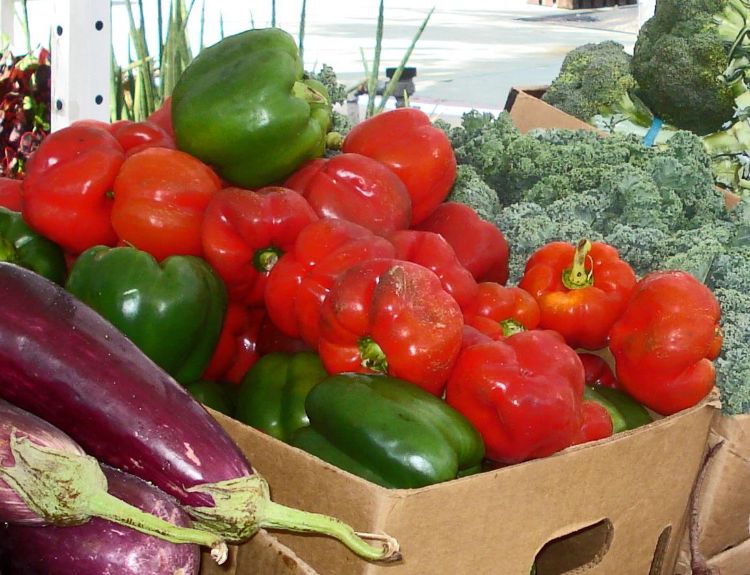 Finding the perfect gift for a friend or loved one can seem like an insurmountable task. We often find ourselves searching for something that is thoughtful, meaningful and unique only to come home with a Snuggie and a giftcard. Why not choose something this year that provides up to 22 weeks of goodness; a share from a local Community Supported Agriculture (CSA) farm.
What is a CSA? A CSA is a way for a farm to sell a share of produce before the season actually starts. By paying up front, CSA members take on a share of the risk for the farming season and help a farmer sell a protion of their produce before they grow it. But why is this such a great gift? For starters, it is the gift that keeps on giving for up to 22 weeks. Most CSA shares run from late May or early June through October. That means that your special someone will be getting a weekly helping of fresh, local vegetables all summer and fall. Each time they pick-up their share they will remember your generosity and thoughtfulness.
Secondly, it supports a local business. Many people are looking for ways to support small, local businesses. During the holiday season, American Express even created "Small Business Saturday" to spread some of the black Friday shopping love to small businesses. While most people don't think of them in this way, your local farmer is a small, local business and a CSA share is the perfect opportunity to support the local economy and agriculture industry. Lastly, a CSA share provides an opportunity for new experiences and learning for your loved ones. Each weekly share comes complete with a basket of fresh fuits, vegetables and the chance to try new foods or cook new recipes. Its an opportunity to learn about food preseravation and eating seasonally. It also creates an opportunity for people to share this experience with friends and family members.
Once you have made the decision to purchase a CSA share for a gift, you will need to seek out a CSA to support. Many resoources aree available for finding CSA farmers across the country. Local Harvest is a website that keeps a running database of CSA farmers and farmers markets and can be searched by zipcode. Many regions around the state have local organizations that support or advertise available CSA programs. Another great place to find a CSA share is at your local Michigan farmers market. In West Michigan, a local organization called the West Michigan Growers Group maintains a database of CSA farmers and even holds a CSA Open House event each spring.
If you do decide to move forward with a CSA gift, consider additional add-ons like a great seasonal cookbook, or some culinary tools to help your giftee utilize their CSA to the fullest extent.
For more information about how to integrate CSAs into your worksite or are looking for ways to market your CSA program to new audiences, contact your local Michigan State University Extension Community Food Systems educator.