Considering chestnut production? Attend the Midwest Nut Producers Council annual meeting.
Learn more about this unique and growing industry by attending the 2018 Midwest Nut Producers Council Annual Membership annual meeting March 9-10, 2018.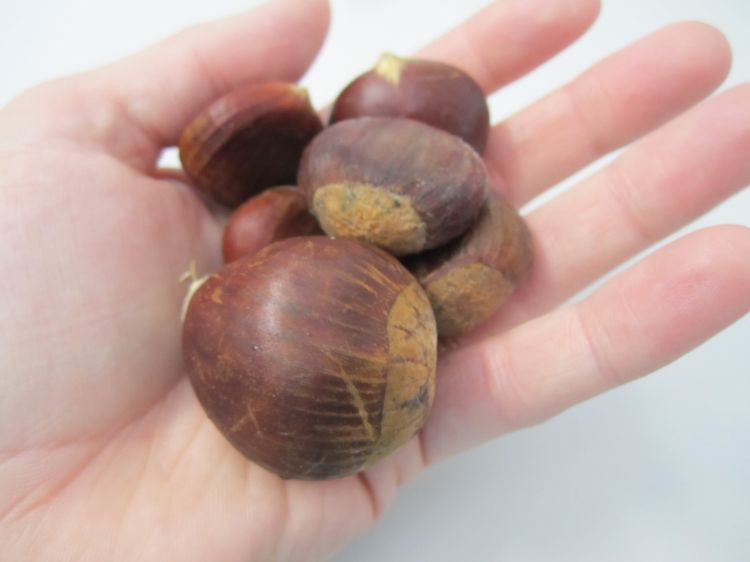 As Michigan growers look to diversify, chestnuts offer many attractive characteristics. Chestnut production requires relatively low pesticide inputs, nuts are harvested in October and production inputs and equipment are similar to tree fruit production, which growers may already be familiar with. The domestic chestnut industry is expanding and productive chestnut farms are being established around the state. Currently, it is believed Michigan can market all the chestnuts it can grow, and more growers are needed to meet the demand.
In the 1980s and 90s, Chinese chestnut orchards began to dot the Michigan landscape. Unfortunately, many of these original orchards were abandoned because of low yields due to a lack of flowering and poor site selection. In the 90's, Michigan State University researchers focused their efforts on grafted cultivars in an effort to improve on the inadequate returns of the Chinese chestnut. They focused on a variety called Colossal and used it as a standard to determine normal establishment, development and management strategies, and also as a point of reference for evaluating other cultivars.
This program has continued and grown over time with thousands of Colossal chestnut trees being planted in Michigan. Colossal has proven to be a highly productive chestnut cultivar in fruit-growing regions around the state, but is affected by severe winters, poor sites and spring frosts.
Carefully consider the site requirements and infrastructure necessary to produce chestnuts commercially. Many factors determine the suitability of a site for chestnut production. A good, well-drained, relatively fertile soil is most desirable. Sandy-loam sites with high organic matter content are preferred, but good drainage is critical. Soils with substantial clay or organic matter that are poorly drained are not suitable for chestnut production.
Remember that soil type, drainage, texture and organic matter content can vary significantly, even within a small area. Complete careful soil surveying prior to planting to help prevent problems over the lifespan of the orchard.
Chestnut orchards should only be established on well-drained soils where the pH is between 5.5 and 6.5. A lower pH can be tolerated, but burning of young shoots and leaves occurs below 4.5. Higher pH levels will cause nutrient problems to develop. Sites with a pH above 7.0 exhibit the symptoms of leaf chlorosis and stunted growth.
Connect! Attend the Midwest Nut Producers Council Annual Membership annual meeting.
Consider attending a program to learn more about growing chestnuts. The Midwest Nut Producers Council board of directors and Michigan State University Extension are co-hosting the 2018 Midwest Nut Producers Council Annual Membership Meeting March 9-10, 2018, in Gull Lake, Michigan, which is open to the public. This is a premier chestnut growers meeting and current and aspiring growers are encouraged to attend.
To learn more about this important networking and educational opportunity, read the MSU Extension article, "Register now for 2018 Midwest Nut Producers Council Annual Membership Meeting," or visit the registration page at 2018 Midwest Nut Producers Council Annual Membership Meeting.
This material is based upon work supported by the National Institute of Food and Agriculture, U.S. Department of Agriculture, under Agreement No. 2017-70006-27175. Any opinions, findings, conclusions, or recommendations expressed in this publication are those of the author(s) and do not necessarily reflect the view of the U.S. Department of Agriculture.