Consumer tips on joining a CSA
Joining a CSA allows you to eat farm fresh produce all summer while supporting your local farmers and economy, but be sure to consider your options before joining a CSA.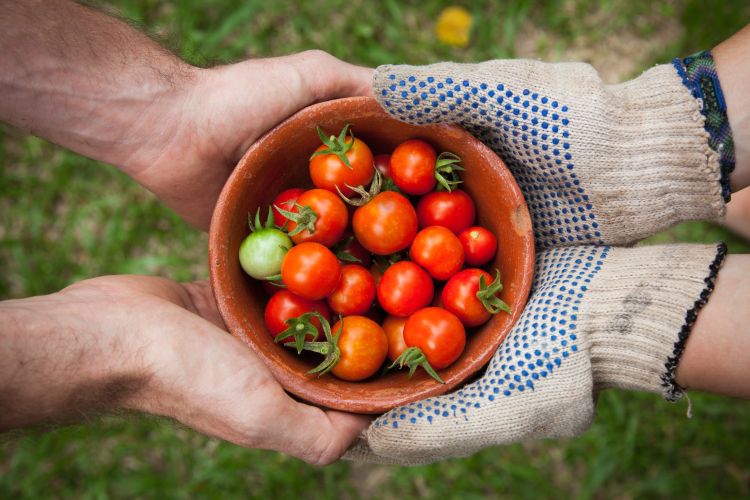 You still have time to join a local Community Supported Agriculture (CSA)!
Now is the time to join a local Community Supported Agriculture (CSA) organization as some CSA memberships may sellout early spring. CSA allows people to purchase fresh, farm-grown produce that is delivered by the farmer weekly or biweekly. CSA participants in return support both small farmers and local economies. Michigan State University Extension recommends considering the following items before making your final decision of joining a CSA.
1) What type of membership will work for you? If you're lucky and live in an area where there are several CSAs you may have options on the type of membership you would like such as quarterly, monthly or weekly membership options.
2) What is your ideal pick-up time and location? Even though you're paying for the convenience of receiving fresh local produce, make sure that the pick-up time and location is convenient for you and won't be a hassle and sacrifice to get to. If a particular CSA pick-up time does not work for you, look for a CSA where its pick-up time and location will fit into your schedule.
3) How much produce can you expect (share)? Usually, the standard amount of produce each week is for a family of four, but the quantity of produce you get will vary through the growing season. The quantity of produce that you will receive is something you will want to get an understanding of from the CSA so that you won't be surprised or disappointed.
4) There may be dirt on your produce. Be prepared to spend some time washing, cleaning and preparing your produce to cook. Make sure to always incorporate food safety when preparing fresh produce. Always clean fresh produce before cooking or eating to avoid getting any foodborne illness.
5) CSA may not provide enough produce. If you're new to a CSA and used to shopping at the grocery store for produce items which have been rinsed and cleaned, be prepared to buy additional produce items. Most likely your CSA will not be able to supply you with all your produce needs.
6) What happens when you are on vacation? Have a plan to have your produce picked up by a family member or friend when you are out of town. Having someone else pick-up your produce while you're away will ensure you're receiving produce which you have paid for.
When CSA's harvest season is at its peak, you may consider preserving your produce to enjoy throughout the year. MSU Extension has developed fruit and vegetable fact sheets on storing and preserving Michigan's bounty. Go to MI Fresh – MSU Extension for more information.
If you are interested in joining a local Michigan CSA you can go to the Local Harvest website for more information regarding local farms. A CSA can help you and your family enjoy eating fresh produce this summer grown from a local farmer.