Corn tar spot: A new disease to look out for
Corn tar spot was confirmed in Indiana and Illinois. This will be a disease to keep an eye on in upcoming seasons.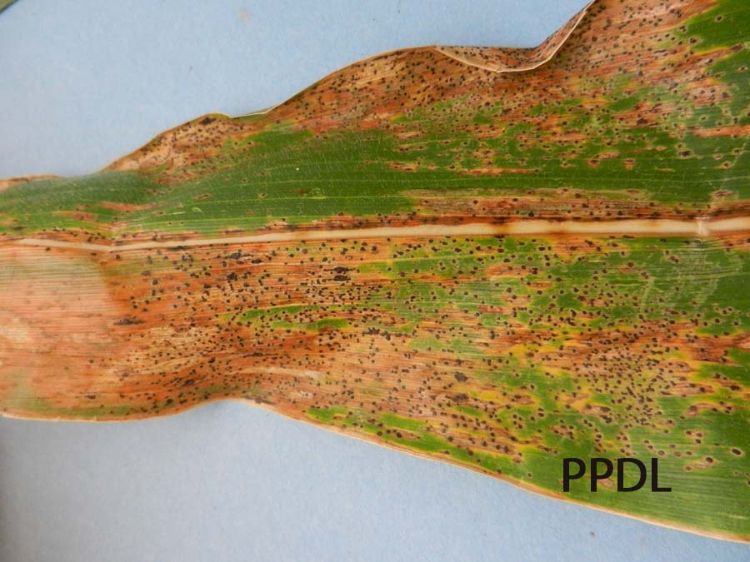 Tar spot, a new disease of corn, was recently confirmed for the first time in the United States. So far, it has been found in both Indiana and Illinois. For the 2015 season, there will likely be little impact given how late in the season it was found. However, this will be a disease to keep an eye on in upcoming seasons.
Initial symptoms include brownish lesions on leaves. Spore producing structures are then produced, and as the name suggests, they resemble black spots of tar which feel bumpy to the touch. The disease is often caused by two fungal species in Central and South America, Phyllachora maydis and Monographella maydis. So far, only Phyllachora maydis has been found in the United States.
If you suspect tar spot, Michigan State University Extension advises you submit a sample to MSU Diagnostic Services so that we can monitor for this disease.
For additional information on the disease, please see "New corn disease confirmed in Indiana" from Purdue University and "Corn Disease Alert: New fungal leaf disease 'Tar spot' Phyllachora maydis identified in three northern Illinois counties" from the University of Illinois.