Cupcaketree.com-Meijer venture means more Michigan paper products business
Michigan paper products businesses worked together to deliver Cupcaketree.com's new Graduation Party in a Box to Mejier stores.
When Cupcaketree.com owner, Judy Truesdell, attended the Michigan State University Product Center Making it in Michigan Conference as a vendor in the Marketplace Trade Show in 2011, she did not anticipate that she would be launching a new product line with Meijer just two years later.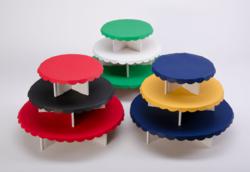 Photo: "Cupcaketrees" from Cupcaketree.com and now at Meijer.
This graduation season, customers of Meijer stores can purchase Graduation Party in Box, a kit containing the Michigan-designed, manufactured, and shipped cardboard stand and accessories with colors customized for local schools in the community. Kits are sold in the bakery departments of all Meijer stores.
The success of Cupcaketree.com results in new economic activity for their Michigan business collaborators.
"Making all the color combinations for schools in each store's target market took some doing," says Truesdell, speaking from Cupcaketree.com's Niles, Michigan headquarters. "In working with our sub-contractors, we were able to complete the task." Cupcaketree.com's long-time team member, French Paper Company, went to work on the color overlays and assembling the kits.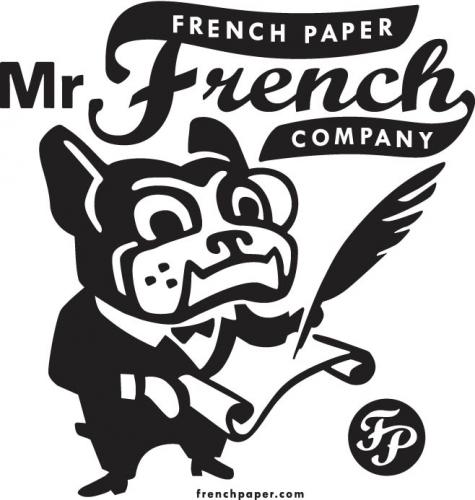 Niles-based French Paper Company, established in 1871, is said to be Michigan's oldest family-owned corporation. In addition to producing a variety of papers for distribution in the nation and internationally, French Paper Company does custom work. They produced the colored papers and die-cut the scalloped overlays for the project. Says Jerry French of the challenge, "we helped another Michigan corporation get a leg up." French Paper Company's fulfillment unit also processes orders for Cupcaketree.com.

The sturdy cupcake stand itself is manufactured by Michiana Corrugated Products Company of Sturgis, Michigan. "From the beginning it was very important for the components of the cupcaketree to be designed so that the display could be easily and quickly assembled by the consumer," reports Michiana Corrugated Product's Eric L. Jones of the initial joint effort. "Over the past twelve years, the original design concept for the Cupcaketree.com display has blossomed creatively into several different sizes, styles, and decoration accessories now being available to the consumer."
Michigan State University Extension and Product Center field-based staff counsel on agriculture, natural resources, or bio-products business development. To request counseling, visit www.productcenter.msu.edu, or call 517-432-8750.
You Might Also Be Interested In