Customer service: Tips for landing that retail sales position
Use these tips to improve your customer service skills and land that retail sales position.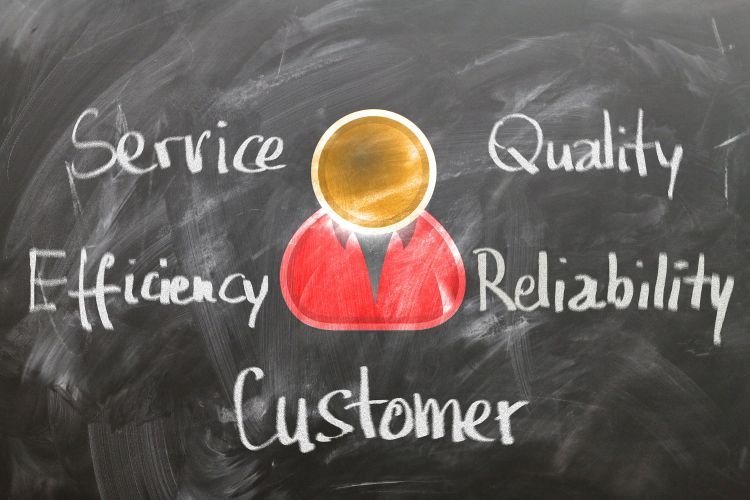 So you've landed that job as a retail associate or cashier. It may be a part-time or transitional position, or it may just be a position as a temporary holiday fill-in. If you want move up the employee chain or secure that job again next season, there are a few things you should know about retail customer service.
Retail customer service is the one-on-one interaction between a salesperson and a shopper. A good associate, sales clerk or cashier should make that customer feel like they are the most important person in the store.
According to "It's Unfair: Why Customers Who Merely Observe an Uncivil Employee Abandon the Company," a study conducted by the Journal of Service Research, more than a third of consumers say they experience rude customer service at least once a month. The 2011 Customer Service Experience Impact Report, conducted by Harris Interactive for Oracle, also revealed some insightful findings on the importance of customer service:
86 percent of consumers surveyed are willing to pay more for a better customer experience.
89 percent of consumers surveyed began doing business with a competitor following a poor customer experience.
73 percent of consumers surveyed indicated the No. 1 factor in creating loyalty to a business or product is friendly employees.
Here are some quick tips to help you increase customer service skills and be that friendly employee.
Connect with your customer. A good retail employee makes a connection with their customer upon entering without requesting a response. Talk to customers within 15 seconds of them entering the store. A nice greeting, thanks for coming in or a welcome will suffice. This will let them know you are available and ready to assist them. Wait for them to make a request of what they are looking for or need. Nothing irks a customer more than an associate that hovers over them as they are browsing.
Know your product. A good retail employee must know their product. This can be as simple as making sure you know what discounts are currently available or where products can be found in the store. How many times have you, as a customer, asked a sales clerk where something is and they respond with, "I don't know, that's not my department." A good employee will respond with, "I'm not sure, but I'll find out," and then follow through with that promise. If you are tasked with stocking shelves or returning items, take the time to learn about the products in the store and become familiar with the layout of the store.
Know your systems. A good retail employee understands the process of checking out. Customers are bombarded with a different system at every checkout they encounter. I was thoroughly impressed recently by a gas station attendant who walked me through using the credit card machine step-by-step without a second thought. Nothing frustrates shoppers standing in line more than another customer who is having trouble navigating the point of sale terminal (swipe machine). As a customer service representative, try not to show your frustration with customers who are not accustom to your systems. You use it every day and are familiar with how it operates. Instead, be friendly, put your knowledge to good use and assist them.
If you haven't landed that retail sales job yet, try to tie these retail customer service topics into your interview responses. Showing a potential employer that you understand retail customer service may make the difference when applying for a retail sales position.
Michigan State University Extension and Michigan 4-H Youth Development help to prepare young people for successful futures. As a result of career exploration and workforce preparation activities, thousands of Michigan youth are better equipped to make important decisions about their professional future, ready to contribute to the workforce and able to take fiscal responsibility in their personal lives.
To learn about the positive impact of Michigan 4-H youth career preparation, money management and entrepreneurship programs, read the 2016 Impact Report: "Preparing Michigan Youth for Future Careers and Employment."