Dairy Spotlight: Marianne Buza
Extension dairy educator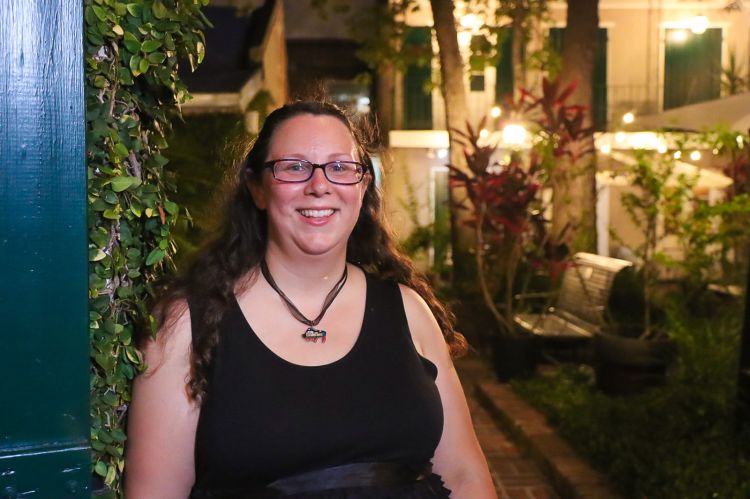 I was born and raised in suburban Cleveland, Ohio. So how did I end up in Bad Axe, Michigan? My interest in animal agriculture goes back to my childhood and reading library books about the topic. I did not grow up in a rural area or on a dairy farm, and much to my displeasure, my family wouldn't move just because I wanted to live somewhere rural! Growing up in the suburbs has allowed me to have a unique perspective on the industry.
To begin with, I had to find ways to gain livestock experience. I became interested in veterinary medicine and I attended the University of Findlay in Ohio where I majored in biology, animal science, and pre-veterinary medicine. While in college, I spent time with three large animal veterinary practices. From my time with them, I learned that dairy farms were my favorite clients to visit. I began to learn as much about the dairy industry as I could.
After college, I spent a year working on a 200-cow dairy in Litchfield, Ohio. I also found a place called Lake Metro Park Farmpark where I volunteered to teach families about modern dairy farming. I began to research careers in the dairy industry that appealed to me, and I kept coming back to Extension as an ideal fit. As I applied for master's degree programs, I looked for one with Extension opportunities, and I landed on a program at Penn State. My research advisor was Lisa Holden, who has an Extension-focused appointment. My master's research included looking at income over feed costs, byproduct feed use, and the use of teams to improve dairy farms. I was able to go with Holden to Extension meetings and farm visits, and she introduced me to other Extension professionals in the area I could work with. By the end of my time in Pennsylvania, I was sold on working in Extension. Michigan State University Extension offered me the dairy educator position in Huron County at the Bad Axe office in February 2015. So, I packed my bags and became a Spartan!
In my time with MSU Extension, I have developed an interest in many topics, but my primary focus now is animal welfare. I am certified by the National FARM program and teach many classes on the topic, including euthanasia with the use of a captive bolt gun and non-ambulatory animal care. My research interests have been around heat stress and cooling systems in Michigan. Currently, I am developing some skills in farm finance analysis and succession planning. I worked with farms in Pennsylvania on these topics and I am currently working with farm management educators at MSU Extension to become more proficient in these two areas. Succession planning especially is so important to the sustainability of the dairy industry, and I am looking forward to being a resource in that area.