Demonstrate your school garden's environmental commitment
Michigan Agriculture Environmental Assurance Program offers verification for school gardens and farms.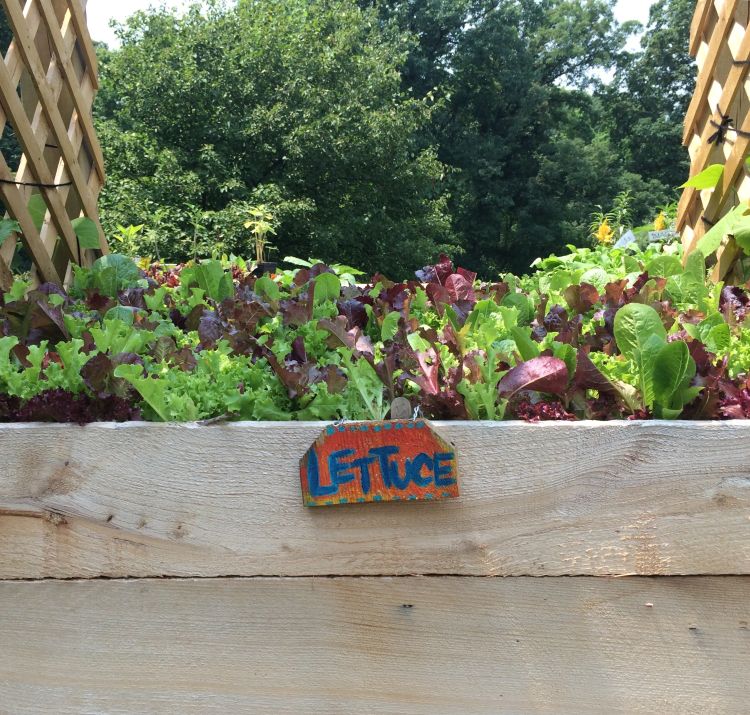 School gardens offer a learning space for an endless number of topics. The first connections that often come to mind are around food, nutrition and gardening. These pieces are highlighted by the National Farm to School Network as key components of farm to school.
In addition to food related education, school gardens can be a learning space around environmental practices and agriculture. One statewide program that supports Michigan farms has expanded their support to school gardens and school farms. The Michigan Agriculture Environmental Assurance Program (MAEAP) has been offering Michigan farms verification of their sound environmental practices since 2002. The voluntary program is comprehensive and proactive, with the intention of reducing farmers' legal and environmental risks. Each participating farm goes through a process of three stages: education, farm-specific risk assessment and practice implementation, and lastly, on-farm verification that demonstrates the farm has implemented environmentally sound practices.
This process is also available for school gardens and farms. While the three step process is the same for a school garden or farm, due to the scale of school operations they will often have less practices to consider compared to a production scale farm. This means that the verification process will likely not be as time intensive as it would be for a larger farm. The MAEAP verification process has four systems, where most school gardens or farms would be verified under the Cropping system.
School garden coordinators might wonder about the benefits to completing a MAEAP verification. It is another process to oversee, but when situated within a learning context, it can create many educational opportunities for students that use the garden as an outdoor classroom. The verification can also provide assurance that there are safe food practices being upheld, result in a sign that demonstrates the schools' commitment to environmentally sound practices, and assist with putting tried and true systems in place for the school garden or farm.
MAEAP has also listed a number of benefits for Michigan Schools:
Educate the next generation of Michigan air, water, and soil stewards.
Enhance academic learning in STEM (science, technology, engineering, and math) content areas through real world applications.
Support school gardens in improving management of natural resources and protecting the environment with proven scientific standards.
Teach natural resource stewardship principles as part of a project based learning unit.
Students learn to identify and prevent environmental risks and work to comply with state and federal environmental regulations.
Fosters a connection between schools and local and state resource agencies.
Receive a MAEAP sign after completing verification, signifying to the community that MAEAP partners recognize the school garden is environmentally assured.
For school garden representatives that are interested in learning more, you can contact a MAEAP Verifier in your area, call the MAEAP office at 517.284.5609 or contact an MSU Extension Educator close to you.
Michigan State University Extension supports the development and sustainability of school garden projects throughout the state and expanded learning opportunities for Michigan's youth.