Determining if a child has a developmental delay
There are steps you can take if you suspect that our child's development is off-track.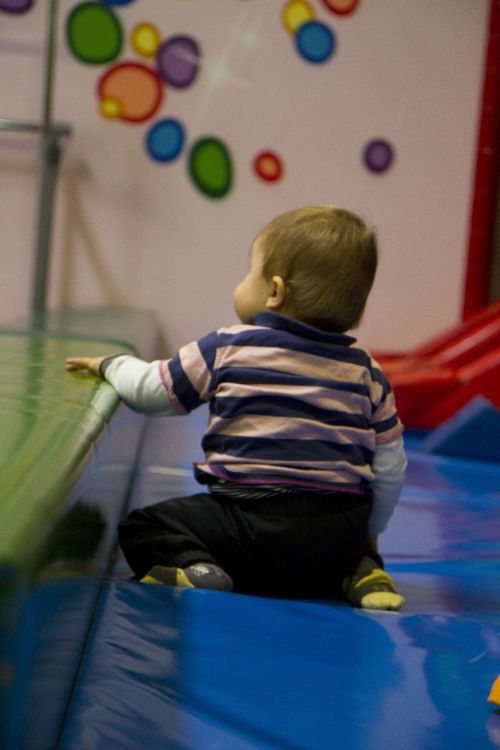 It can be one of the most frightening and confusing moments in a parent's life – the moment when we suspect there might be something atypical about our child. Maybe you've noticed that everyone else's toddler is talking way more than your child or that your child is still creeping when others his age are walking. We have all heard that little voice in the backs of our minds telling us to "watch carefully" at one time or another. However, according to Michigan State University Extension, there are other steps we can take if we suspect that our child's development is off-track.
First, it's helpful to become familiar with the jargon or vocabulary of development. Early childhood education and medical professionals organize development into domains. Briefly, these domains include physical development, language development, intellectual (sometimes called cognitive) development and social-emotional development. A developmental milestone is a skill or benchmark that most children are capable of doing at a particular age. A developmental milestone for a newborn is turning her head toward her mother or father when they are speaking, for example.
A developmental delay is a condition which slows down or delays the typical growth and development process in a child. Some developmental delays are indicators of future learning disabilities. Early detection and intervention can significantly reduce or reverse a developmental delay and most communities have educational professionals who can assess a child's skills in all domains of development.
Many parents talk to their pediatrician about their concerns. Pediatricians are knowledgeable about child development and they see children in many stages of development so they have a broad range of experience. Pediatricians interview parents and briefly observe children to make sure that they are on a healthy developmental trajectory.
Parents also may consult their local early childhood special education agency. In Michigan, these agencies are associated with the regional intermediate school districts. The program for children from birth to three years old is Early On. Families with children who are 3 to kindergarten age are served by their local school district.
A third resource for families who attended an early care and education program would be their child's teacher or caregiver. Most early childhood educators are familiar with skills of typical development and many programs do regular assessments of children in all domains of development. Teachers see a wide range of development in their classrooms and this experience lends practical knowledge to their formal training. The added bonus is that your child should be well-known by his/her teacher or caregiver.
There are many tools pediatricians, education specialists and teachers may use to assess developmental progress. One that is commonly used is the "Ages and Stages Questionnaire" published by Brookes Publishing. For this assessment, parents or a child's teacher complete a comprehensive set of questions about the child's observable behavior and skills and can be used with children birth to five years old. Another tool completed by parents is the Parents' Evaluation of Developmental Status.
One screening test that is used by education specialists is the Infant-Toddler Developmental Assessment (IDA) published by ProEd Publishing. This is a multi-dimensional assessment which includes a parent interview, physicians report, observation and hands-on activities assessment, and report. It, too, covers all domains of development and can be used for children birth through five years old. The Denver Developmental Screening Test is also widely used by education specialists and teachers. As is the IDA, it is a screening tool which is designed to identify the need for further assessment rather than a tool to identify specific developmental delays. It is intended for use by professionals rather than parents.
The model that puts professionals and families into a partnership for the process of assessment is generally considered the best model for children. The Council for Exceptional Children has published a document which addresses best practices for professionals and families with children at risk for developmental delays. Families can access this document online to learn more about how assessments can be done appropriately and with less stress on the family. You can also learn more about developmental delays and assessment practices, by reading the MSU Extension article, "What are developmental delays?"