Developing youth and communities in Emmet County in 2018-2019
According to research completed by the Institute for Applied Research in Youth Development at Tufts University 4-H'ers are four times more likely to make two times more likely to be civically active, and two times more likely to make healthier choices.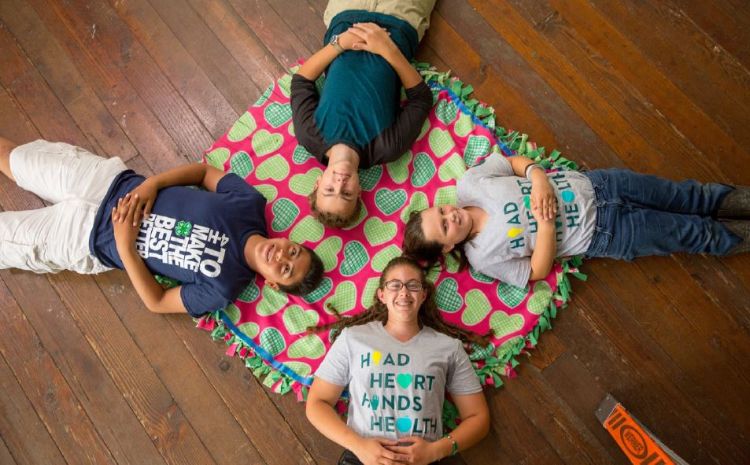 When you support MSU Extension 4-H programs, youth participants learn life skills that prepare them for the workforce - especially for highly sought after jobs in science, technology, engineering and mathematics (STEM). Extension programs help children develop early literacy skills that support school readiness. They learn leadership and decision-making skills in 4-H that increase their likelihood of becoming civically active.
I consider the work of the 4-H Club in building character one of the finest undertakings in all America. Albert S. Goss Master, National Grange, April 1948
The Emmet County 4-H Program currently has an enrollment of 338 youth in 18 traditional 4-H clubs and 4 county committees. These clubs and committees are supported by 57 adult and 20 youth volunteers.
Our 2019 national recruitment campaign is titled "4-H Grows Here." Through that campaign, we will be working on volunteer recruitment, the development of 4-H clubs in the northern part of the county, creation of a 4-H alumni database and an increased enrollment of our 4-H members.
In the past year:

32 Emmet County youth received leadership training through the officer mentoring program. Youth spend a year shadowing adult officers in the Market Livestock Association to learn about parliamentary procedure, committee operations, financial accountability and decision making, they serve as junior barn superintendents during fair week and represent the 120+ youth members of the association at membership and executive board meetings.
45 youth served as officers and/or teen leaders in their individual clubs, and were responsible for conducting meetings, organizing fundraisers, coordinating community service events and supporting the adult leaders with club operations.
25 youth received officer training during a one-day workshop covering parliamentary procedure, record keeping, committee structure, group communications and conflict management. Youth also conducted mock meetings with real-life agendas and issues.
Recognizing Outstanding Contributions by Peers
Fall Awards Night is the recognition component of the county program. The Halloween themed event is held each fall for all 4-H families. Membership pins and certificates are presented to youth and adults, prizes are awarded for costume contests (for all ages) and a potluck dinner is shared. The highlight of the evening is the "Volunteer of the Year" award which is presented to an adult volunteer who has been nominated by their peers for their outstanding contributions to the 4-H program that year.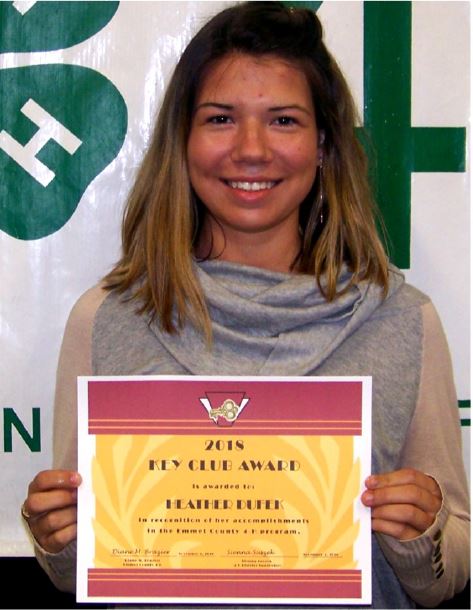 Projects & Clubs
4-H members participate in a variety of projects through their 4-H club. Our list of projects currently includes:
Livestock
Horsemanship
Visual Arts & Crafts
Animal Science
Community Service
Gardening
Food Preservation
Folk Patterns
Citizenship
Leadership
Character Education
Shooting Sports
Financial Literacy
Outdoor Education
Our clubs:
Bear River 4-H
C4 Community Club
Flying Clovers 4-H Racing Pigeon Club
Happy Stitchers
Harbor Springs Jr. 4-H Grange
Harbor Springs Shooting Sports
Magic Needles
Mane Attraction
Mane Event
Minnehaha Livestock Club
Pounding Hooves
Stable Mates
Advisory Boards
4-H Leaders' Council
Horse Council
Market Livestock Association
Small Animal Council
Expansion & Review
Achievement Days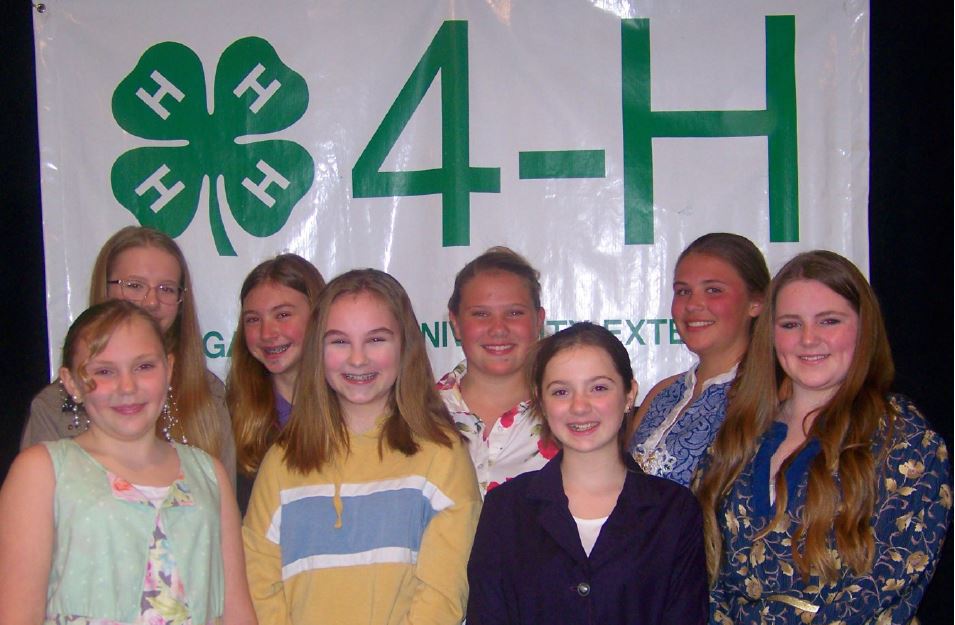 4-H Achievement Days 2019 was held on April 26 & 27 at the Concord Academy Charter School in Petoskey. The 2-day event is designed to provide 4-H members an interview type experience and allows them the opportunity to share what they have learned and accomplished in 4-H.
This year, 12 scholarships sponsored by community organizations and businesses were awarded. The 4-H members used their scholarships award to attend 4-H Exploration Days in June at MSU.
Scholarships sponsor:
Circuit Controls Corp.
Emmet Conservation District Goldsmith Well Drilling
Dr. Paul Gutt, DDS
Pellston Animal Clinic
Petoskey Plastics
St. Francis Credit Union
Art & Agnes Shaw
Emmet-Charlevoix County Fair
For the past 114 years, the Emmet County 4-H program has been involved in the county fair. The kids and exhibits have changed, but the fun and excitement of exhibiting projects, riding the carnival rides nad meeting up with friends still has an appeal that has no match.
At the 2019 fair, 4-H was well represented. We had over 300 animals on in creative club exhibit booths. The week began on Saturday, August 17th with the arrival and judging of the 4-H projects, and continued on Sunday the 18th with the arrival of the animal exhibits. The shows began Monday afternoon and continued through Saturday the 24th. Over the course of those 6 days, we had 48 large and small animal shows and horse shows. Our 4-H'ers were kept very busy between their shows, barn duty, animal chores and of course, riding the rides!
We want to thank the Emmet-Charlevoix County Fair Board and the and the opportunity to participate in what many youth say is the highlight of their summer and one that they remember forever.
4-H Exploration Days
4-H Exploration Days is held on the campus of Michigan State University each June, and provides youth age 11-19 the opportunity to experience life on a college campus. The 4-day event gives over 2,400 4-H members a chance to live in the dorms, experience a college setting, and be self-directing and responsible for getting themselves where they need to be.
Members can choose from over 200 classes when they register for this event. Registration begins in mid-March and over 1,000 youth signed up on that first day.
This year, 16 youths and adults attended from Emmet county, as part of the delegation from Emmet and Charlevoix counties. Participants traveled by bus to campus, stayed in the dorms, participated in classes and workshops and attended the state 4-H awards ceremony.
Exploration Days is one of my favorite things about being in 4-H. It's so much fun! I've learned that I can be responsible for getting myself up in the morning and find my way to my classes—some are all over campus! I can't wait for next year so I can see the friends I made from other counties this year. I was able to take some great classes and learned lots of great things that I share with my club members back home. When I get too old to go as a member, I hope I can go as a chaperone! Mariette Schantz 4-H Youth Exploration Days attendee