Discover your community history by visiting a cemetery
Cemeteries are an opportunity to explore local history through community service.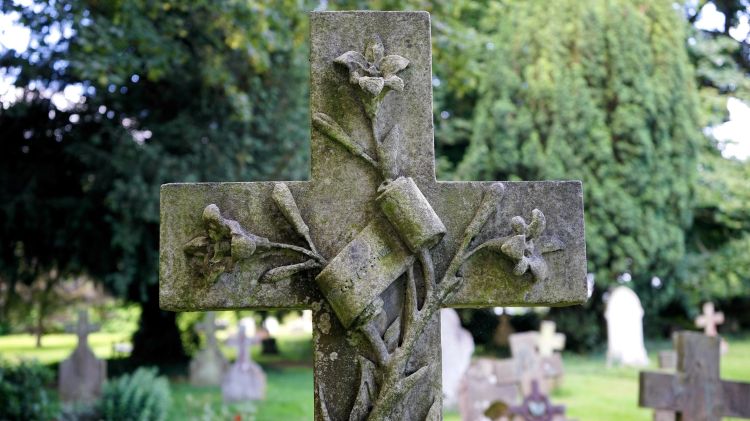 Ghosts, goblins, pumpkins and spooky cemeteries, oh my! Discover your backyard history by connecting with your local historical association, preservation or genealogy group to tour a local cemetery. While it might sound creepy, it is just the opposite.
Visiting a cemetery is an opportunity to discover the history of an area. Cemeteries are a monument to a region or a community history. They are a forever memorial to patterns of immigration, religious rituals, diseases and disasters. Your adventures may take you from the smallest family plots and long forgotten church cemeteries on back roads to sprawling urban cemeteries.
When visiting a cemetery as a group, family or individual, take a moment to review cemetery etiquette, such as not walking on graves, respecting property and other visitors, and respectful noise levels. Connect with the cemetery caretaker, local township office or county courthouse to find out their policies. You can also request or pick up a map of the cemetery, or find a cemetery map online by doing a cemetery search. If you are visiting with a group, invite a community historian or genealogist who can personalize the tour and share stories, biographies and background information.
Cleaning and caring for a headstone is one way to make a difference in your community. Headstones can become covered with lichen, tipped over or moved, families relocate and through time, headstones might become overlooked or, sadly, a target for vandalism. Again, check with a cemetery curator or governance to align with regulations and policies. The U.S. Department of Veterans Affairs National Cemetery Administration is an extensive resource for historic and current information for groups and families.
For the artist, photographer or historian, discover how to make a gravestone rubbing. When making a rubbing or taking pictures, explore what symbols and quotes are on the gravestones.
Some things to look for and document on headstones might include:
Headstone symbols, such as weeping willows, flowers, hands, lambs, angels or masonic emblems.
Shape of monuments, such as rectangular, obelisk, tree trunks or statuary-dominated.
Markers made from various materials like bronze, granite, limestone or marble.
Quotes and messages, such as, "Budded on this earth to flower in heaven."
Number of children who died under 5 years.
Earliest birth date in cemetery.
Earliest death date in cemetery.
Unusual names and which names were popular during what time period.
Military markers for different military branches, wars and conflicts.
Catacombs, crypts and above-ground burial locations are a way to understand our history. So if you're traveling with your family or friends, consider adding a cemetery visit to your itinerary. Some commonly known historic and reverent cemeteries include Arlington National Cemetery, Gettysburg National Military Park and New Orleans' above-ground crypts.
Michigan State University Extension's 4-H Folkpatterns curriculum includes activities on "Discovering Traditions in My Community and Beyond." Additionally, Utah State University's Discover 4-H series has a free 4-H Family History Curriculum for more information on exploring and documenting family history and ideas for youth groups on how to document.