Do not underfund a planning and zoning program
Under budgeting for planning and zoning may result in a poorly run planning and zoning program which may do more harm than good. Cost savings can be realized by use of joint planning, sharing zoning administrator services, and other cooperative efforts.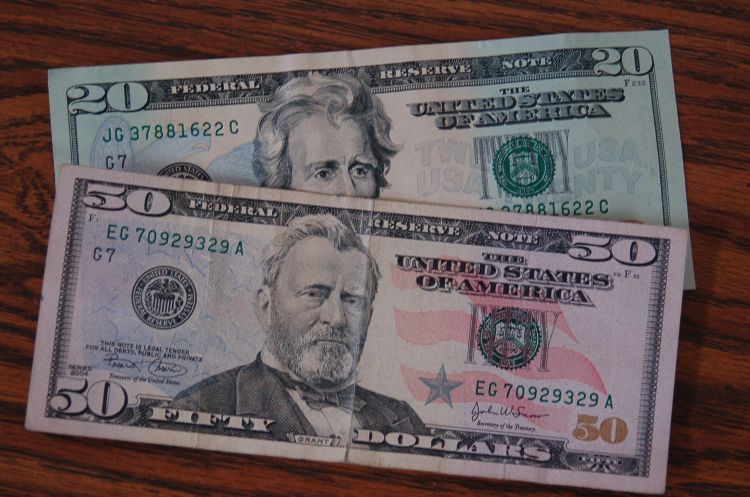 Running a planning and zoning program costs the local government money. A rural township, with about 1,200 population should expect to budget $47,000 per year.
It is possible, and observed as happening all too often in Michigan, the zoning can be done so poorly that it actually may be doing more harm than good for a community. Not adequately budgeting for a planning and zoning program enough is one of the ways such efforts can do more harm than good.
There are many fixed costs for a planning and zoning program, so running that program for a larger area, or for an area with a larger population should not proportionately increase the costs. That means that if two, or more, municipal governments work together, with a joint planning commission, they can split the roughly $47,000 cost between them, rather than each bearing that cost. The net result is a better planning and zoning program for each of the cooperating municipalities. Michigan State University Extension provides training on joint planning commissions, and can help facilitate the agreement for two or more municipalities working together to create a joint planning commission.
The budget for a planning and zoning program in that rural 1,200 population township can be estimated at $47,000. Zoning permit fees collected will pay for part of that. But that budget is for the day-to-day operation. If a community is at a point where updating the master plan or preparing a new master plan is required, the costs for that project will be much higher. If a municipality is sued or has abnormal legal fees those costs are also not included in the $47,000.
The example budget presented here assumes a zoning administrator working two days a week plus attending meetings (70 hours per month), but adjust the amount depending on the salary paid. The budget assumes that members of the planning commission and zoning boards of appeals receive a per diem (adjusted for your per diem rate) for attending meetings; there is a recording secretary at those meetings; membership in a professional association such as the Michigan Association of Planning (MAP); there is funding for adequate continuing education of members and the zoning administrator; and travel to the training events. Finally, that a consulting planner and attorney are used only when needed, but are both, at least, available on retainer or some similar arrangement. The consulting planner is figured into the budget to assist in reviewing a complex site plan or planned unit development; this expense does not include services for a master plan update.
Budget Line Items

(and standard budget line numbers)

Departments

(and standard budget department numbers)

Planning Commission (7 members) 101-400

Appeals Board (3 members) 101-410

Zoning Administrator 101-412

703 Salary/Wages: Zoning Administrator

$0.00

$0.00

$12,600

703.1 Pay for a recording secretary

$720

$360

$0.00

703.2 Training (for time to attend education workshops)

$0.00

$0.00

$975

705 Per Diem for regular meetings

$3,360

$720

$0.00

705.1 Per Diem for special meeting

$280

$120

$0.00

715 Municipality's share of social security (7.4 percent)

$323

$89

$1,005

726 Office supplies & postage

$200

$100

$1,500

803 Contract services, attorney

$600

$300

$19,000

803.1 Contract services, planner

Varies

806 Dues, memberships

$280

$120

$50

860 Mileage (travel)

$897

$278

$744

900 Publishing

$200

$200

$200

955 Miscellaneous

$55

$55

$215

956 Workshop Education tuition

$660

$165

$630

TOTALS

$7,574

$2,507

$36,919

TOTAL FOR ALL THREE DEPARTMENTS.

$47,000
Many of the costs in the above budget, for example, the number of meetings per year costing per diem and travel, will not change. The largest variable is the amount of time one needs to have a zoning administrator. As a general rule, one can figure 350 (250 to 460) zoning cases require one full-time zoning administrator (40 hours per week). So the sample budget above is for a community that has 140 (100 to 180) permits, special use permits, variances, planned unit developments, site plan reviews, etc. The range reflects that all zoning cases are not equal. If the work is mainly zoning permits, then the higher number is an anticipated workload. But if a higher number of cases are complex (special use, planned unit development) then the lower number is the anticipated workload. Using these rules of thumb can be used to estimate the appropriate time one should hire a zoning administrator for. These numbers are based on a small study of permit data and staffing levels for nine planning and zoning programs (2007, Wyckoff, Schindler).
Those in Michigan State University Extension that focus on land use provide various training programs on planning and zoning, which are available to be presented in your county. Contact your local land use educator for more information.