Do you have an emergency savings?
New research shows that many people do not have money set aside for the unexpected.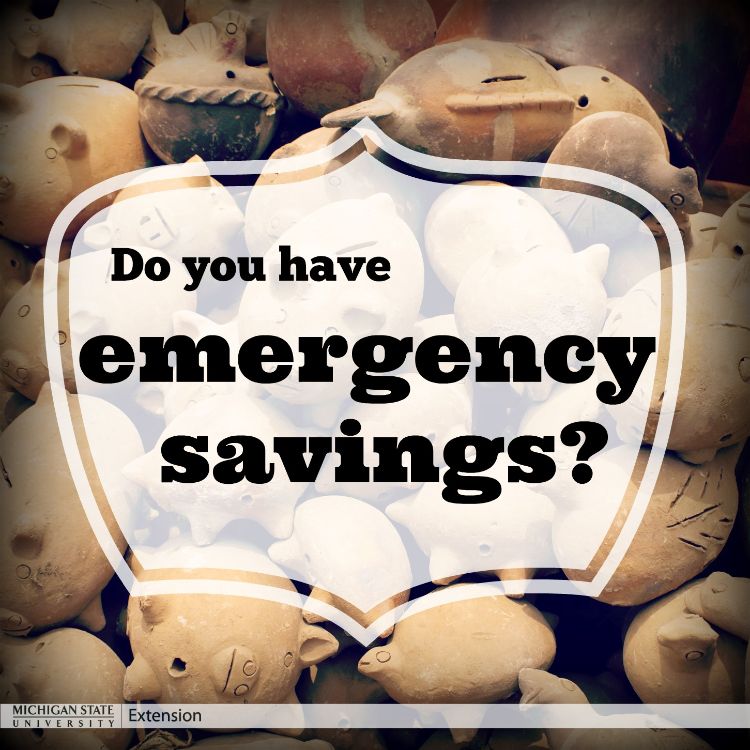 In a recent survey conducted by NeighborWorks America, 29 percent of those surveyed reported no emergency savings. In addition, 1 in 5 reported having enough savings to cover expenses (i.e. housing costs) for only three months, and 28 percent reported having enough emergency savings for one year. While 70 percent reported they were putting money aside for a financial emergency, results showed that 52 percent of people making less than $40,000 had no reserves and 11 percent of people who made $100,000 or more had no reserves either.
Other current research shows similar findings. During America Saves Week, the 7th annual national survey that assesses household saving revealed the following: 35 percent reported making "good" or "excellent" progress in meeting their savings needs, while 63 percent reported they were making "fair" or "no" progress. Other findings from this survey showed that about 1/3 of Americans are living within their means and feel prepared for their financial future, 1/3 are living within their means but are often not prepared for their financial future and 1/3 are struggling to live within their means.
Where do you fall within these statistics? How do you feel about where you rank? If you would like to feel more financially secure, there are steps you can take.
Know the value of an emergency savings fund. An emergency savings account or rainy day fund can help you get through the unexpected: i.e. job loss, illness, plant closing, home or auto repair, etc. Ideally, it is recommended that people have 3-6 months of living expenses saved. Be patient, this will take time to achieve.
Start saving immediately! No amount is too small. Save loose change. Pay yourself first. Open a savings account at a secured financial institution and consider utilizing a direct deposit feature to make saving easy and consistent.
Assess your needs versus wants on a regular basis.
Track your spending to see where your money is going.
Create a spending plan to better monitor income, expenses and savings. For a variety of money management resources, including how to develop a monthly budget, visit Michigan State University Extension.
Take a financial health survey from MI Money Health to get your financial health score. This survey can help you evaluate your current financial situation, provide ideas on how you may improve your financial health, and connect you to resources in your local community.
For additional tips on saving and investing visit mymoney.gov.