Unwanted pesticides? Don't forget about Michigan's Clean Sweep Program
Michigan residents are encouraged to properly dispose of pesticides, mercury and pharmaceuticals at any of 18 collection sites in the state.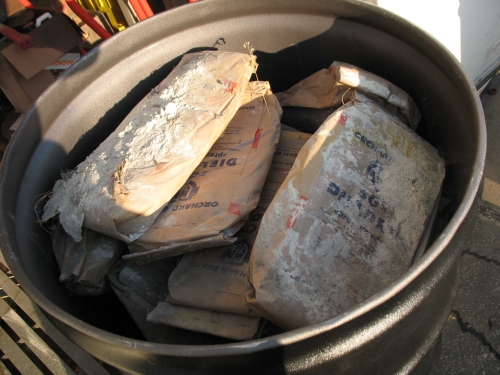 The Michigan Clean Sweep program provides free and safe disposal options for unused, outdated and unwanted pesticides, mercury and pharmaceuticals. Since 1996, nearly 1.9 million pounds of pesticides have been removed from circulation and properly disposed. In 2011 alone, 120,014 pounds of pesticides, 10,000 pounds of pharmaceuticals and 1,500 pounds of mercury were collected by staff and volunteers at Michigan's Clean Sweep sites.
Clean Sweep is helping to make Michigan a cleaner, safer place to live, work and enjoy. The program is successful due to a strong and lasting partnership with state, federal, local and industry entities. Funding for the program comes from the Michigan Department of Agriculture and Rural Development (MDARD) and the U.S. Environmental Protection Agency through the Great Lakes Restoration Initiative.
In 2011, the department received a two year grant to enhance its efforts and is offering free disposal of pesticides from agribusinesses, greenhouses and nurseries. Funding from the Great Lakes Restoration Initiative grant will expire at the end of the year. So, now is the time to properly dispose of large quantities of expired or unwanted pesticide products on the shelves.
Clean Sweep sites are located in the following counties: Alpena, Berrien, Chippewa, Delta, Emmet, Ingham, Ionia, Isabella, Grand Traverse, Kalamazoo, Macomb, Marquette, Monroe, Roscommon, Saginaw, Tuscola, Ottawa and Washtenaw. For more information and site contact information visit the Michigan Clean Sweep website.