Downy mildew confirmed on cucumbers in Ohio
Downy mildew is most likely in Michigan too, but hasn't been confirmed yet for 2016.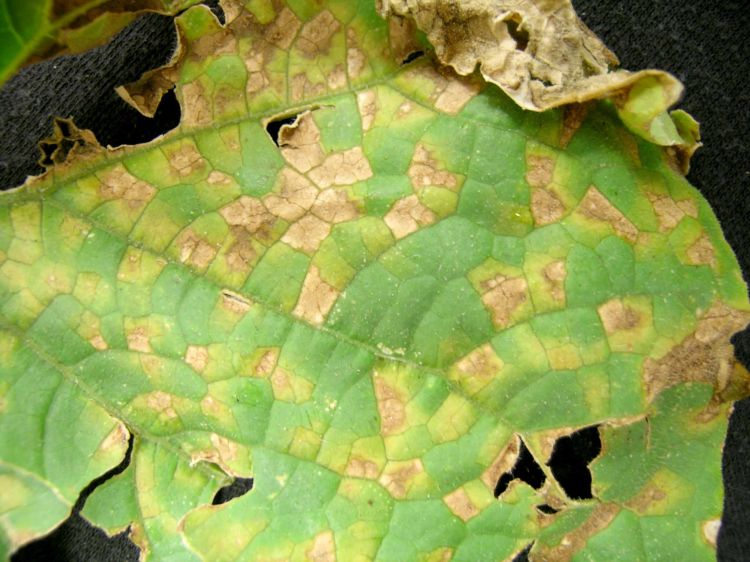 Last night on July 6, 2016, downy mildew was reported on cucumbers growing in Wayne County, Ohio. This region is south of Cleveland and west of Akron, Ohio. The Ohio downy mildew report follows the July 5 downy mildew report from Ontario, Canada.
It is likely that downy mildew has also infected cucumbers in Michigan, but it hasn't been reported yet. Other states that have reported downy mildew outbreaks include Maryland, Alabama, North Carolina, Georgia, Texas and Florida.
Muskmelon, cantaloupe and watermelon are also highly susceptible to the downy mildew pathogen and should be protected with fungicides at this time, especially if irrigated overhead. Last year in Michigan, outbreaks of downy mildew also occurred on hard squash, but the symptoms appeared differently than the angular lesions that commonly occur on the cucumbers and melons.
For current downy mildew news, go to MSU Downy Mildew News.
Dr. Hausbeck's work is funded in part by MSU's AgBioResearch.