Evenings in the Garden spring 2017 series
MSU Tollgate Farm is rolling out new Evenings in the Garden spring series starting April 15, 2017.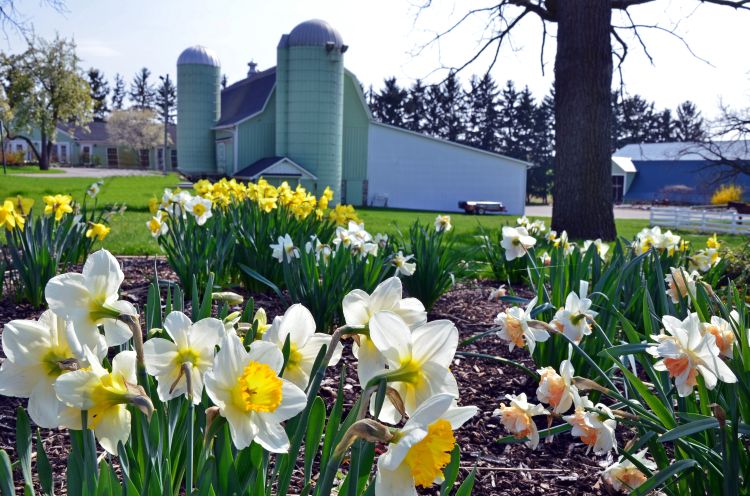 The Michigan State University Tollgate Farm and Education Center is revving up for another great season of classes and workshops for gardeners of all levels. The feedback from our Evenings in the Garden visitors during the past two series has been overwhelmingly positive:
"Excellent presentation—exciting topic!"
"I learned a lot—didn't know much."
"Enjoyed amount and type of information from basics to practical tips for Michigan environment."
The Evenings in the Garden series brings experts into Tollgate to share with the public their expertise on a variety of topics. Evenings in the Garden - Spring 2017 Series starts with a special two-part daytime class and workshop on pruning with Janet Macunovich on Saturday, April 15, 2017. The series closes on Thursday, June 8, with a coaching session from Robert Schutzki on "How to Succeed in Landscape Planting."
Other programs include Jan Bills of Two Women and a Hoe coaching us on making gardening easier, Dave Roberts helping us to recognize tree problems, and a hands-on container gardening workshop with Mary Gerstenberger.
Advance registration is required. The cost of most classes is just $20, and supports further adult education programming at MSU Tollgate. To find more information and to register, visit Evenings in the Garden - Spring 2017 Series.
The Tollgate Farm and Education Center is an idyllic setting that some may not even know exists. Tollgate is a 160-acre working farm less than 2 miles from Twelve Oaks Mall, featuring over 20 demonstration gardens, farm animals, historic buildings dating back to the mid-1800s, and modern meeting facilities. It is open to the public Monday through Saturday, excluding holidays. Tollgate is the home of Fall Fest, Pumpkinfest, Maple Tapping and Pancake Feast, and many other fun and educational public events throughout the year.