Event for teens to learn about voice in government to be held in Lansing
Registration is now open for 4-H Capitol Experience, held May 17-20, 2019.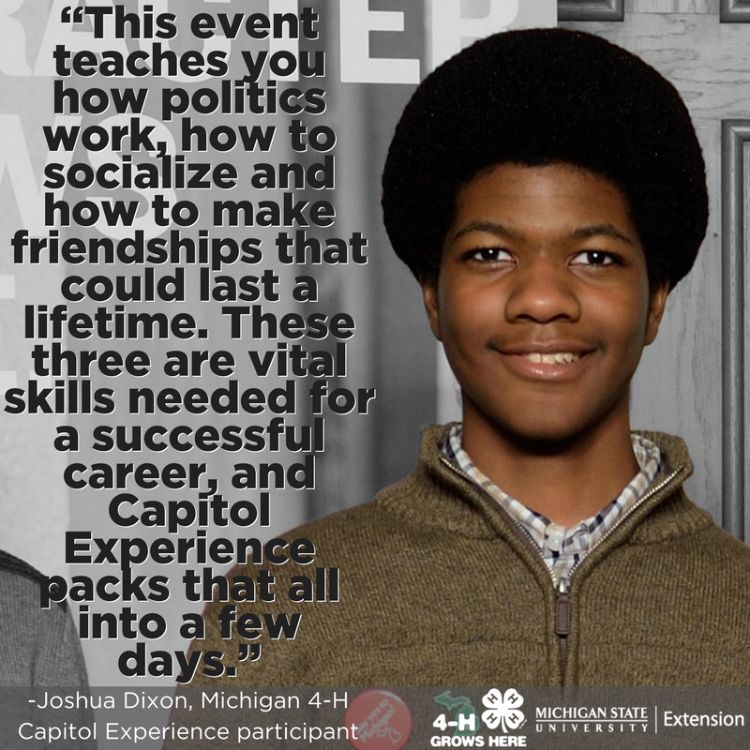 As youth witnessed the longest federal government shutdown in history, it may have been easy for them to become jaded as they consider the role the government plays in their lives. Fortunately, many youth that attend 4-H Capitol Experience leave with a different perspective. 4-H Capitol Experience takes a deep dive into state government, drawing connections to federal and local government. After attending 4-H Capitol Experience, youth leave prepared to engage, sometimes even with insights into future career aspirations.
4-H Capitol Experience, a program of Michigan 4-H Youth Development and Michigan State University Extension, provides an experiential learning experience for youth to learn about state government processes by trying their hand at policy-making and through interaction with individuals that are currently working in state government.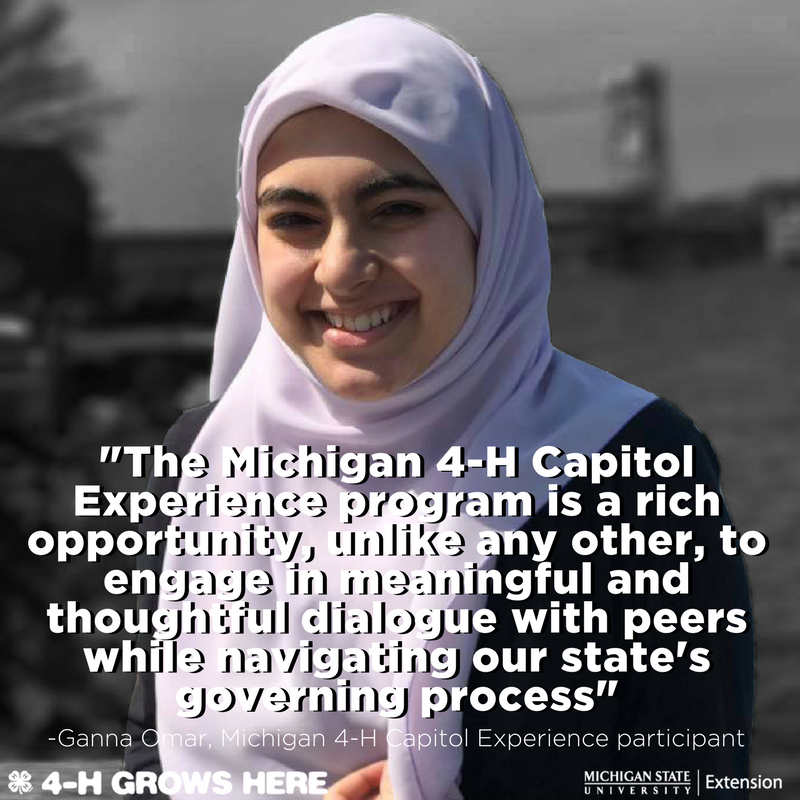 Throughout the four-day program, youth work in "issue groups" themed after state legislative committees. Examples of issue groups include education, technology, health and agriculture. Issue groups work together to determine a statewide issue that is important to them and then work through a mock legislative simulation to turn that idea into a bill, debate it in a committee, and propose it to the mock House of Representatives or Senate for voting.
During the day, students travel to the state capitol and observe state government first-hand. Each issue group goes on a series of visits with individuals that work in state government or are related to their group's theme. Every issue group visits with a legislative aide, and a state agency or community organization.
The goal of these visits is twofold. First, the visits create an opportunity for youth to explore a variety of careers in civil service. Second, these visits help youth understand the diversity of roles in Michigan's political system. As a bonus, the visits offer issue groups insight on the mock legislation they are drafting, making their arguments more informed with current information.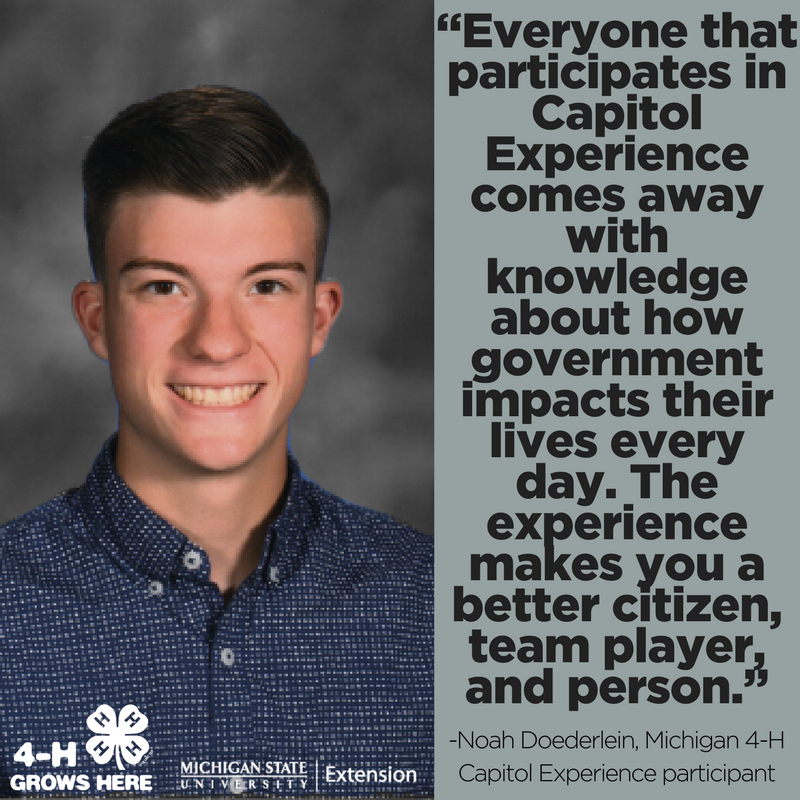 Consider encouraging a youth you know to attend 4-H Capitol Experience, March 17-20, 2019, equipping them with confidence and knowledge to make a difference. The event is $360 for Michigan 4-H members and $380 for all other youth. For more information on 4-H Capitol Experience, please visit the 4-H Capitol Experience website. Online registration for the 2019 4-H Capitol Experience is open until Feb. 10, 2019.
Any questions on this program can be directed to Jackie Martin at marti623@msu.edu or 734-222-3877.